Port of Nagoya Area, 2 Day 1 Night Leisure Course
Nagoya Station
Port
Two Days
Family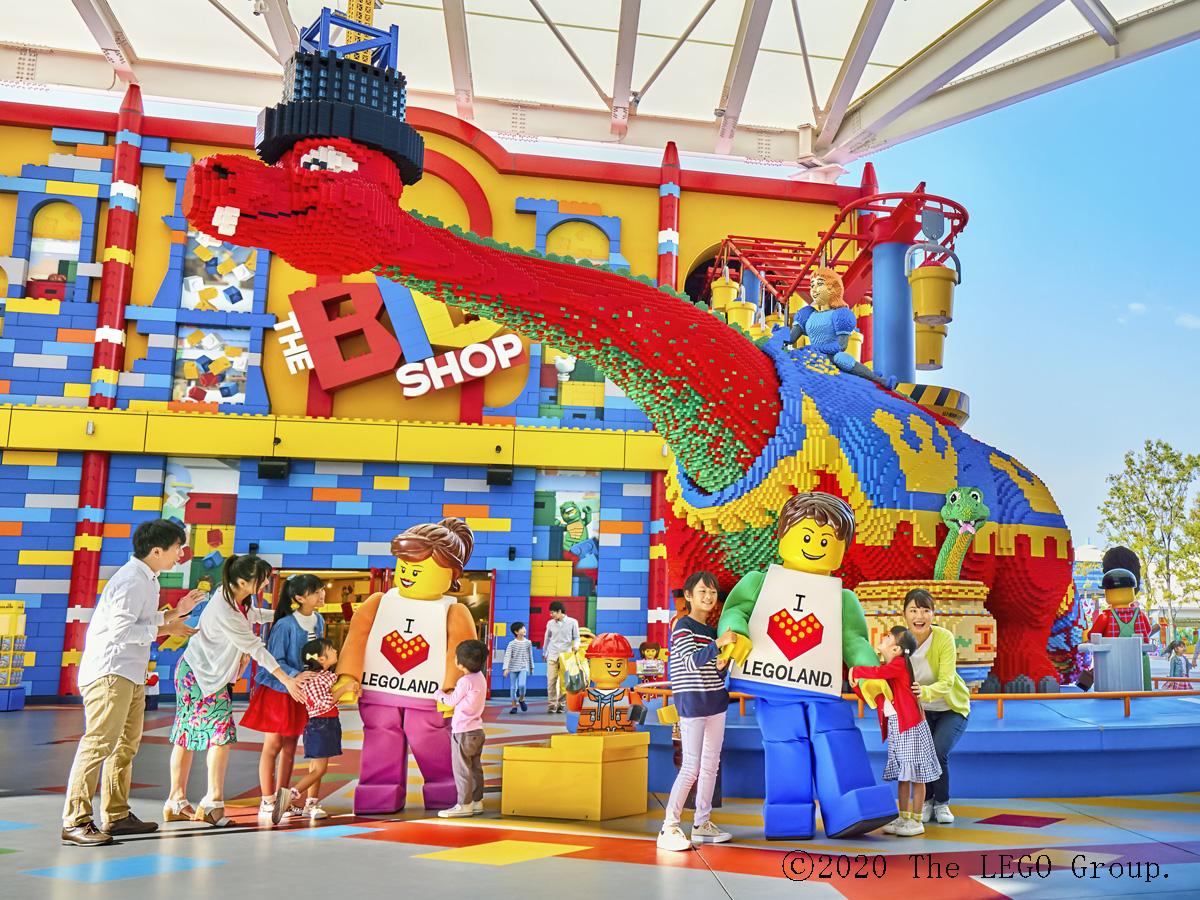 Spend some leisure time and enjoy the attractions around Nagoya's picturesque port area.
Day 1
01 Nagoya Station
Walk:For about 10 min
Walk:For about 6 min
04 Maker's Pier
For about 5 min
05 LEGOLAND® Japan Hotel
Day 1
02
Nagoya Station, Southern Area, Port
Cruise Nagoya
Enjoy traveling to LEGOLAND® JAPAN RESORT in maritime fashion via the Water Bus.
Travel time (from Sasashima Live to Kinjo Pier): 15 minutes
【Address】Port of Nagoya, Nagoya Station, Kinjofuto
【Opening Hours】Saturdays, Sundays, and national holidays * Refer to the timetable
【Regular Holiday】Weekdays
03
Port
LEGOLAND® JAPAN RESORT
LEGOLAND® JAPAN RESORT features 10,000 LEGO models made from 17 million LEGO bricks, forming over 40 rides, shows and interactive attractions across 8 different themed sections. See famous landmarks of Nagoya, Japan and the world in Lego miniature!
【Address】2-2-1 Kinjo-futo, Minato-ku, Nagoya, Aichi-ken
【Opening Hours】From 10:00. Closing time differs depending on the day (see the website).
【Regular Holiday】Irregular (see the website).
Makers Pier offers an array of restaurants shops and specialty stores. As the name suggests, various experience corners allow you to try your hand at pizza, noodle, and sweets making, various craft experiences including canvas flower art, plastic food sample making and cultural experiences such as matcha (green tea) grinding and more.
【Address】2-7-1 Kinjo-futo, Minato-ku, Nagoya
【Opening Hours】Differs by store.
【Regular Holiday】Irregular
05
Port
LEGOLAND® Japan Hotel
Day 2
01
Port
Port of Nagoya Public Aquarium
Visit one of Japan's biggest and best aquariums, the Port Of Nagoya Public Aquarium. Home to Orca killer whales, dolphins, Beluga whales, penguins, sea turtles and more in huge tanks filled with sparkling, darting silvery fish and larger marine life.
【Address】1-3 Minato-machi, Minato-ku, Nagoya
【Opening Hours】
 9:30~17:30 (normal hours) / 9:30~17:00 (winter season hours) / 9:30~20:00 (Golden Week and summer vacation hours)  
 *Admission allowed until one hour before closing.
【Regular Holiday】
 Every Monday (or the following day if a holiday. Open through all of Golden Week, July–September, and spring and winter vacation.)
 *Changes may occur.
02
Port
SCMAGLEV and Railway Park
See the entire range of Japan's iconic Bullet Trains, from the original 1960's version to the futuristic Superconductive Magnetically Levitated Vehicle, the Maglev Bullet Train set to commence operations in 2027. Climb aboard 39 actual steam locomotives, electric and diesel railcars, Tokaido Shinkansen and the exciting Maglev. The museum features World Speed Record setting trains, one of the Japan largest train set dioramas, and a range of train driving simulators for you to try.
【Address】3-2-2 Kinjo-futo, Minato-ku, Nagoya
【Opening Hours】 10:00~17:30 (Admission until 17:00)
【Regular Holiday】
 Tuesdays (The following day if Tuesday is a national holiday. However, open every day during Golden Week, spring and summer holidays, etc.) , 12/28~1/1
03
Nagoya Station
Nagoya Station
A lively and exciting major transportation hub, Nagoya Station is recognized as one of the world's largest station buildings. Adjoined to department and specialty stores, luxury hotels, cafes and restaurants, it's no wonder all eyes are on Nagoya Station.