Central Nagoya Basic One Day Course, 1.
Nagoya Station
Sakae / Fushimi
Northern Area
One Day
Women's Travel
Family
Young Adult Travel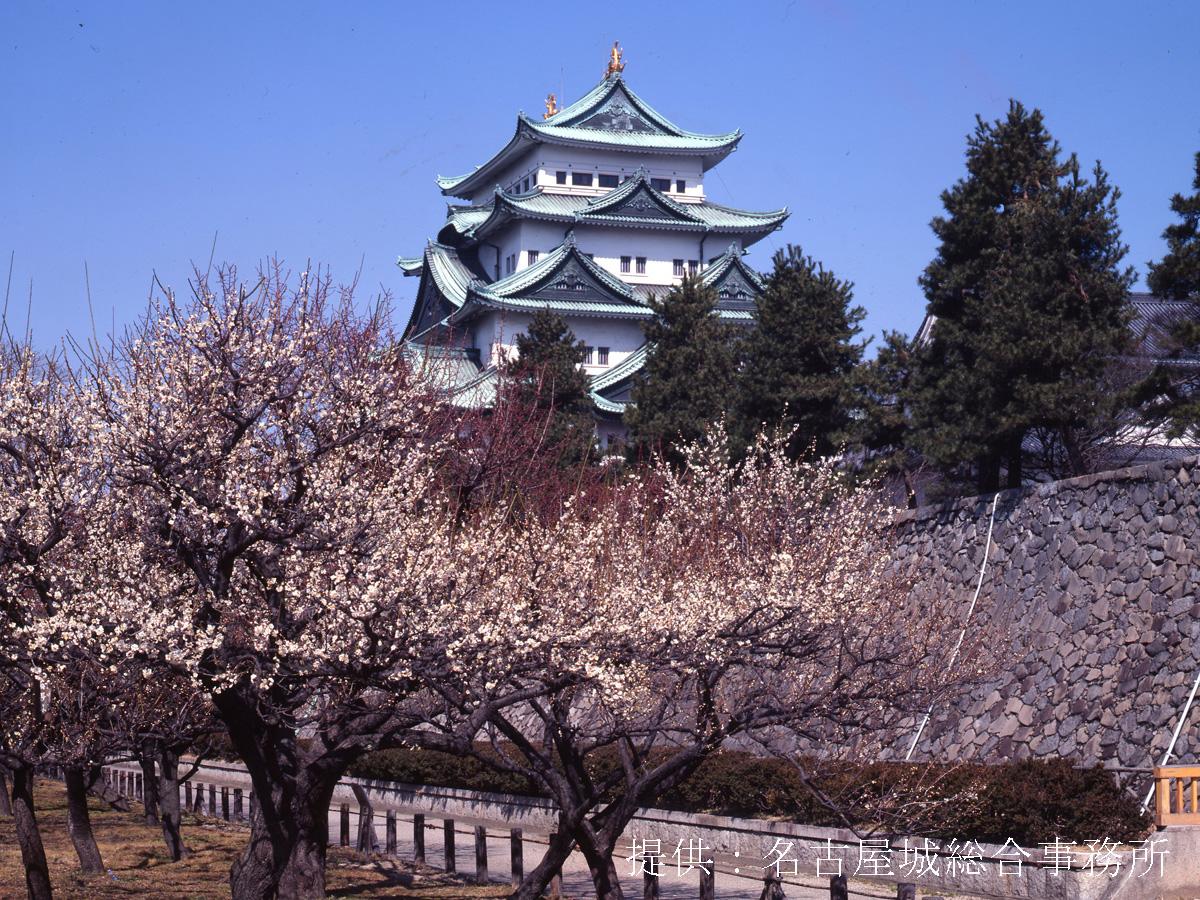 Ride the "Meguru" Nagoya sightseeing route bus and visit Nagoya's major sightseeing spots in one day!
Day 1
01 Nagoya Station
Walk:For about 10 min
Bus:NAGOYA SIGHTSEEING ROUTE BUS Me-guru:For about 10 min
Walk:For about 2 min
04 Kinshachi Yokocho
Train:Meijo Line:For about 7 min
05 Sakae Area
Day 1
02
Nagoya Station
Noritake Garden
Noritake is one of the world's more famous and treasured names in the ceramics industry. Noritake combined traditional Japanese craftsmanship with western aesthetics to produce a wide range of elegant formal and casual dinnerware. Noritake's original 100-year-old red-brick production workshops have been preserved and the award-winning grounds sculptured into a fine garden setting.
【Address】3-1-36 Noritake Shin-machi, Nishi-ku, Nagoya
【Opening Hours】10:00~17:00 (11:30~16:00 for the restaurant)
【Regular Holiday】Mondays (or the following day if a national holiday or compensatory holiday), year-end/new year holiday
*Noritake Square Nagoya and CAFE DIAMOND DAYS
Closure Period: December 26, 2020-autumn 2021 (tentative)
>>Noritake Square Nagoya and CAFE DIAMOND DAYS Temporary Closure Notice (Japanese)
03
Northern Area
Nagoya Castle
Nagoya Castle was built in 1610 by the Shogun Tokugawa Ieyasu. The impressive tower keep, one of Japan's largest, is topped with Nagoya's iconic two-meter tall glittering gold tiger-fish roof ornaments. Nagoya Castle's magnificent Hommaru Goten Palace, considered the finest example of samurai architecture, has been 100% authentically rebuilt. Nagoya Castle's impressive keep, magnificent palace, wide grounds and gardens, intricate dry-stone walls and Warring States castle layout are a must see in Nagoya!
【Address】1-1 Hommaru, Naka-ku, Nagoya
【Opening Hours】9:00~16:30(Last admission to Hommaru Palace is at 16:00)
【Regular Holiday】12/29~1/1(Subject to change due to events)
04
Northern Area
Kinshachi Yokocho
A small shopping and gourmet village directly south and east of the main gates of Nagoya Castle. Designed in the image of a feudal period town, the Kinshachi Yokocho (literally the Golden Tiger-fish Side Village) is named after Nagoya Castle's iconic golden rooftop decoration, and offers an extensive range of local soul foods, an array of sake, and a wide selection of souvenirs.
【Address】1-2-3 to 1-2-5 (three buildings) Sannomaru, Naka-ku, Nagoya
【Opening Hours】 10:30~17:30(* Hours vary depending on the season, so please check the website)
【Regular Holiday】 Same as Nagoya Castle
Yoshinao Zone of Kinshachi Yokocho
【Address】1-2 to 1-3 (two buildings) Ninomaru, Naka-ku, Nagoya
【Opening Hours】Weekdays: 11:00-22:00 / Saturdays, Sundays, and national holidays: 10:30-22:00(Last admission at 21:00)
【Regular Holiday】Same as Nagoya Castle
Visit Nagoya City's central Sakae area, Nagoya's wining, dining and shopping district. The Sakae area is divided in half by the Hisaya Odori central park. Within the park is Nagoya's iconic 180m high TV tower, the oldest of Japan's free-standing broadcast towers, built in 1954. Nearby is Oasis 21, a huge oval shaped 14m high glass and steel pipe architectural marvel above over 30 specialty shops and restaurants surrounding the semi underground events space.