Central Nagoya Basic One Day Course, 2.
Sakae / Fushimi
Osu / Kanayama
Northern Area
One Day
Women's Travel
Family
Young Adult Travel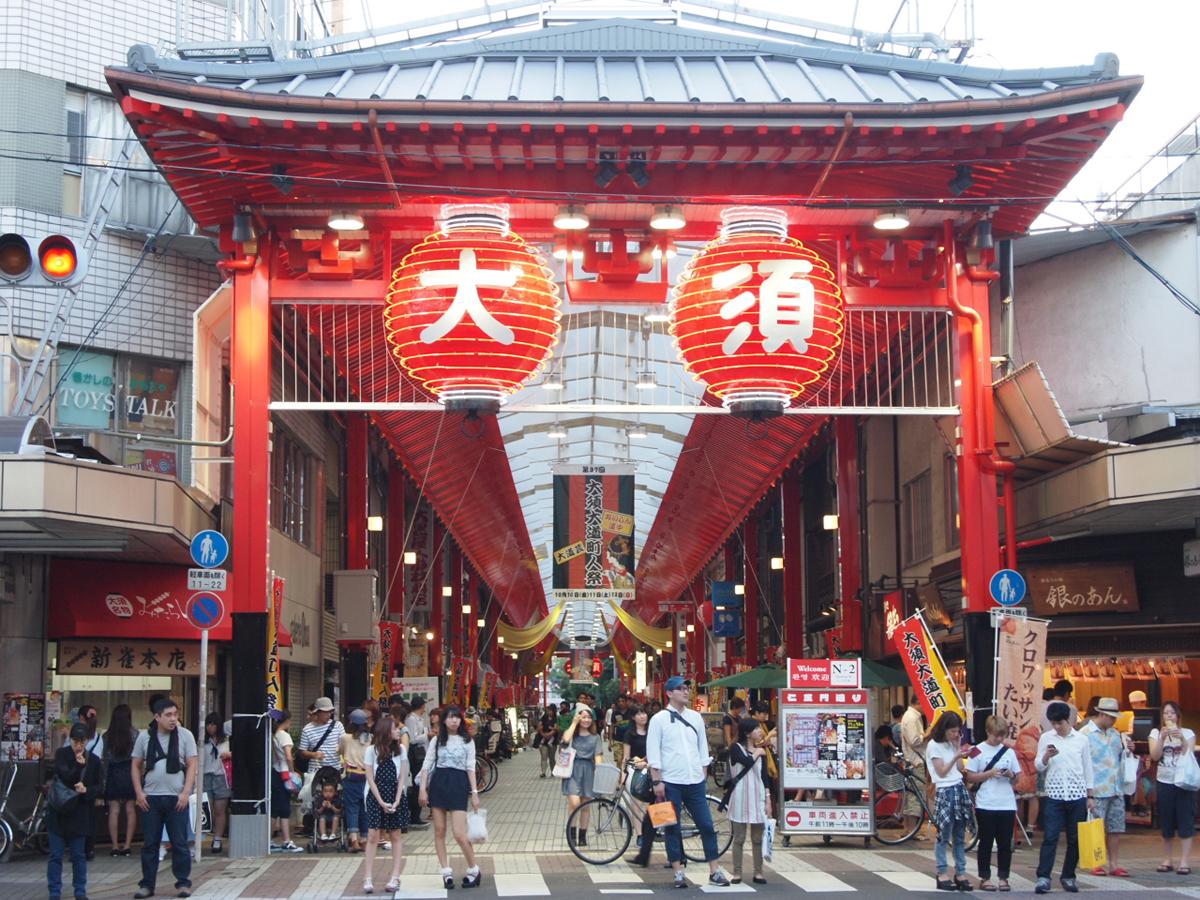 A One day History, Art, Shopping and Dining Experience in Nagoya City
Day 1
01 Nagoya Station
Bus:NAGOYA SIGHTSEEING ROUTE BUS Me-guru:For about 21 min
Train:Tsurumai Line:For about 10 min
03 Nagoya City Science Museum & Art Museum
Walk:For about 12 min
Train:Meijo Line:For about 5 min
05 Sakae Area
Day 1
02
Northern Area
Nagoya Castle
Nagoya Castle was built in 1610 by the Shogun Tokugawa Ieyasu. The impressive tower keep, one of Japan's largest, is topped with Nagoya's iconic two-meter tall glittering gold tiger-fish roof ornaments. Nagoya Castle's magnificent Hommaru Goten Palace, considered the finest example of samurai architecture, has been 100% authentically rebuilt. Nagoya Castle's impressive keep, magnificent palace, wide grounds and gardens, intricate dry-stone walls and Warring States castle layout are a must see in Nagoya!
【Address】1-1 Hommaru, Naka-ku, Nagoya
【Opening Hours】9:00~16:30(Last admission to Hommaru Palace is at 16:00)
【Regular Holiday】 12/29~1/1(Subject to change due to events)
03
Sakae / Fushimi
Nagoya City Science Museum & Art Museum
See the world's biggest planetarium, as listed in the Guinness Book of World Records, the 35m diameter NTP Planet, and Nagoya City Science Museum, a learning facility and tourist attraction rolled into one. Visit the Nagoya City Science Museum and watch, touch, think, discover, learn and understand science and technology.
Next door is Nagoya Art Museum with a thrice-yearly rotated 1,200-piece permanent display collection. The museum regularly holds special exhibitions of Japanese and international artists, many of which attract patrons from around the nation.
Nagoya City Science Museum
【Address】2-17-1 Sakae, Naka-ku, Nagoya
【Opening Hours】9:30~17:00
【Regular Holiday】Mondays (or the following weekday. if Mon. falls on a national holiday), the 3rd Friday (or the 4th Friday, if the 3rd Fri. falls on a national holiday), year-end holidays and New Year Holidays
Nagoya City Art Museum
【Address】2-17-25 Sakae, Naka-ku, Nagoya (The Forest of Art & Science in the Shirakawa Park)
【Opening Hours】9:30~17:00 (8:00 p.m. on Friday, except on national holidays) * Last admission is 30 minutes before closing
【Regular Holiday】Mondays (or the next day if Monday is a National holiday), New Year Holidays, and some temporary closing days
04
Osu / Kanayama
Osu Shopping district
Walking, shopping, sightseeing, eating, history, culture and sub-culture can be enjoyed at Osu Kannon Temple and the surrounding Osu Shopping Arcades. The bright red and white temple is one of the more exciting and photogenic temples in the area. The covered arcades feature over 1,200 stores selling anything from the kitsch to computers, cameras to to new and used kimono and fashion clothing, antiques, restaurants and cafes to variety and souvenir stores. The arcades are famous for being the pop-culture center of Nagoya too.
【Address】Osu, Naka-ku, Nagoya
【Opening Hours】 Hours of operation may vary by each shop.
【Regular Holiday】Holidays vary by each shop.
Visit Nagoya City's central Sakae area, Nagoya's wining, dining and shopping district. The Sakae area is divided in half by the Hisaya Odori central park. Within the park is Nagoya's iconic 180m high TV tower, the oldest of Japan's free-standing broadcast towers, built in 1954. Nearby is Oasis 21, a huge oval shaped 14m high glass and steel pipe architectural marvel above over 30 specialty shops and restaurants surrounding the semi underground events space.