Route Bus Me~guru
Routes / Transfers

The Me~guru Nagoya Sightseeing Route Bus is a special and convenient bus that makes a tour of popular tourist spots in Nagoya. If you purchase a special One-Day Pass, you may ride just the Me~guru Bus an unlimited number of times for one day, as well as receiving discounts and other benefits at tourist facilities.
Nagoya Sightseeing with Me~guru

Gold Bus Station Sign (other types possible)

Volunteer Guide Service in the morning on Saturdays, Sundays, and national holidays

From bus stop no. 11 when riding from Nagoya Station
Latest Arrival Information
  (Me~guru Bus Service Information)

Routes
* 17:00 bus does not visit Nagoya Castle, Shikemichi, Noritake Garden and Toyota Commemorative Museum of Industry and Technology bus stops on the return course.
Note 1: Outbound and inbound buses use the same stations. Take care not to mistake the direction.
*Depending on the impact of the novel coronavirus, regular operation may be subject to change. For the latest information, please check the official website.
Transfer Map
Platform Map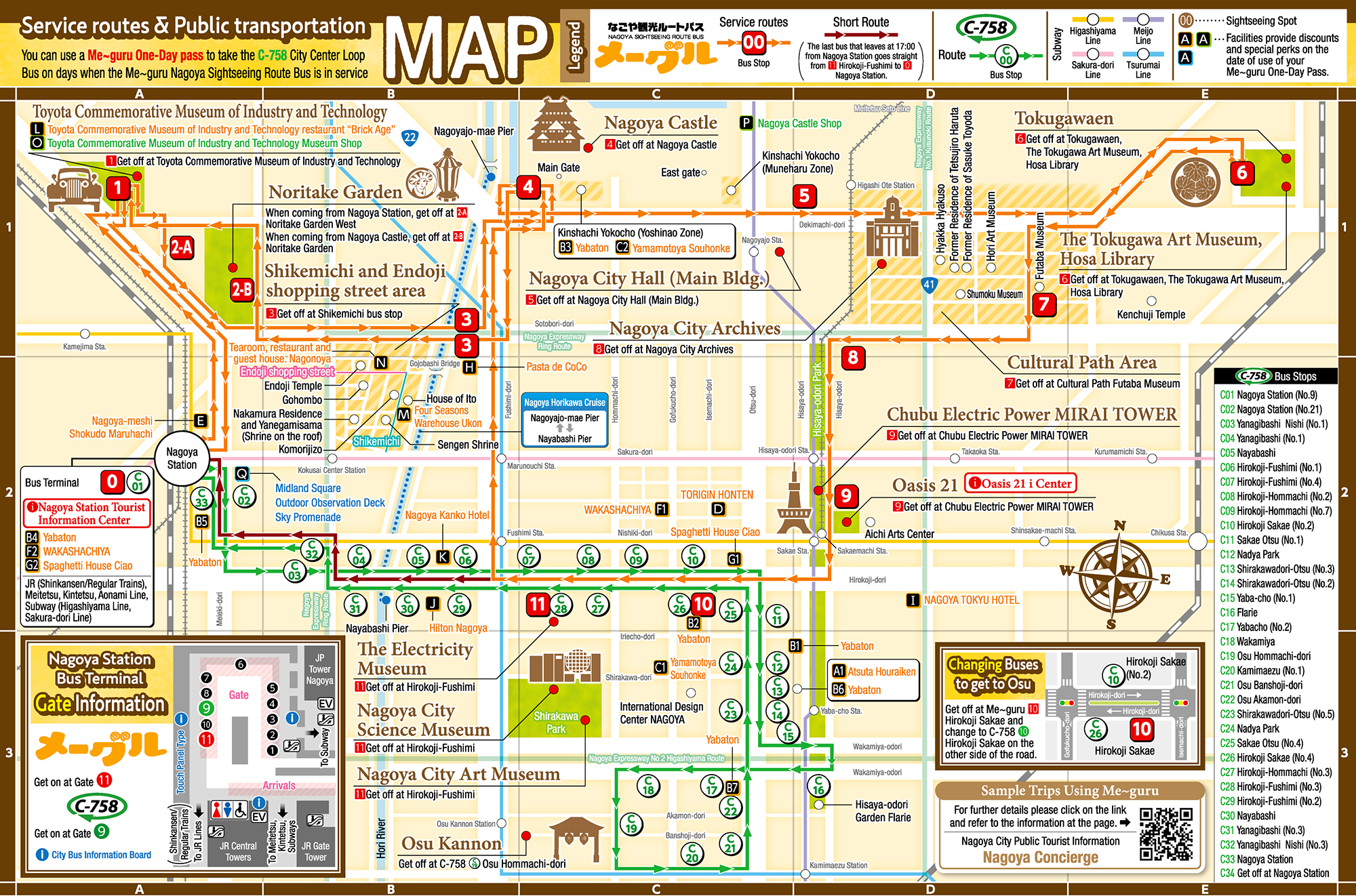 Nagoya Station Area

Nagoya Castle to
Tokugawa Area

Sakae Area

Fushimi Area