Demon Slayer "Kimetsu no Yaiba" Koyoharu Gotoge Original Art Exhibition
This event has ended.
Exhibition featuring about 380 handcrafted original drawings filled with the thoughts of author Koyoharu Gotoge, bringing forward the charm of his work, which has continuously drawn unwavering attention even after the serie's end. Among the many unmissable exhibits, special praise goes to the trademark three-dimensional modeling technique crucial for expressing the original manga's unique worldview. Furthermore, several illustration works will be shown at this exhibition for the first time ever, such as "Taisho Secrets (Taisho Kosokoso Uwasabanashi) - Original Art Exhibition Special Edition". At the Nagoya venue, in addition to the 105 original merchandise items, which includes official pamphlets, 4 new original merch will be made available for purchase.
Note: Tickets available at LAWSON TICKETS. All tickets are issued for specific date and time for all days, and limited availability for each day.
Make sure to check the "Demon Slayer - Kimetsu no Yaiba - Koyoharu Gotouge Original Painting Exhibition", which has been long awaited by the serie's fans.
*: All photos from previous event at the Osaka venue.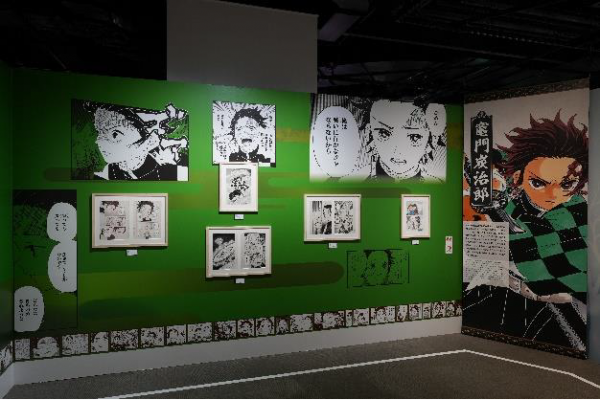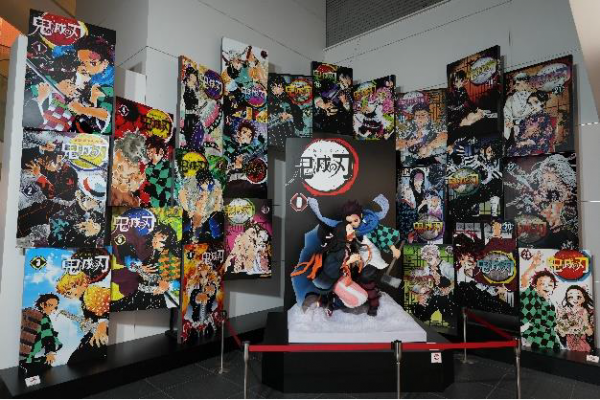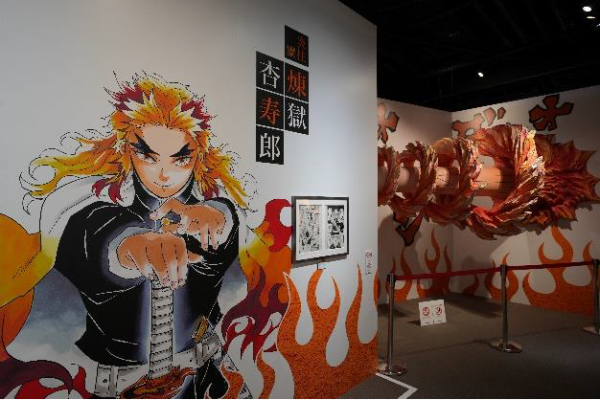 DETAILS
Schedule
From March 25th (Saturday) to May 28th (Sunday), 2023
1st Phase: From March 25th (Saturday), 2023
2nd Phase: From April 22nd (Saturday), 2023
Time
From 10:00 to 19:00 (Last admission 18:00)
Venue
Kanayama Minami Building Museum of Art (former Nagoya/Boston Museum of Fine Arts)
Cost
•Ticket types/Prices *: All prices tax-included.
All dates and times specific to each ticked throughout the exibition's period.
-Regular: 2,000 yen
-Senior High/Junior High School students: 1,500 yen
-Elementary School students: 1,000 yen
-Ticket+Merchandise Set: Single fee for all ages: 3,600 yen *: Merchandise: Card Stand (with Decorated Box and Card)

During the entire event's period, tickets for all dates will be issue under a date and time reservation system, added to limited availability for each day.
*: Admission free of charge for preschoolers, up to one child per adult guardian.
*: Handicapped guests with both a ticket and a disability certificate are entitled to free admission for up to one caregiver/helper.
*: Same-day ticket sales at box office will not be available.
*: Ticket buyers must specify the visitation date and time upon purchase.
*: Tickets can be used only on the specified date and time.
*: Visitors not in possession of a valid ticket are not entitled to the "Special Mini Colored Paper" gift.
*: Tickets come with a serial order number (seiri bango), used to organize admission in each time slot. Cautionary note to buyers intending to purchase for group visitation: Single purchases of multiple tickets for any given specific time slot (session) are issued with consecutive numbers, but separate purchases for the same session may end up having non-consecutive numbers, which will impossibilitate the simultaneous admission of the guests as a group.
Price Details
For details on each ticket type, please refer to the event's official web site.
Contact
Demon Slayer "Kimetsu no Yaiba" Koyoharu Gotoge Original Art Exhibition Nagoya Executive Committee Secretariat
*: Weekdays from 10:00 to 16:00 (closed on weekends and holidays).
TEL
050-5809-5220
Access
Short walk from South Exit of Kanayama Station of the JR Tokaido Main Line/Chuo Main Line, Meitetsu Nagoya Main Line, and Subway Meijo Line.