Tokugawa Art Museum's The Timeless Appeal of "Kawaii" / "Cute" Culture exhibition
Tokugawa Art Museum's The Timeless Appeal of "Kawaii" / "Cute" Culture exhibition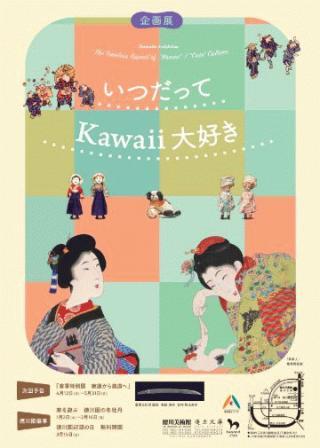 Event information:
As the Japanese classic, The Pillow Book, demonstrates in a line reading, "All things small hold a certain daintiness," small and cute items have captivated the hearts of the Japanese since long ago. This exhibit has gathered small, cute items with an emphasis on ladies' accessories created in a slightly dainty and glamorous fashion for use in the Doll Festival, which celebrates long life and happiness.
Find items such as hina dolls and their accessories as well as conventional dolls, handicrafts, and animals showcased in the spirit of the Doll Festival, tying into the concept of "kawaii", or Japanese cuteness, which has captivated the world.

Also enjoy the following two special exhibitions during this event's period.
Special Doll Festival of the Owari Tokugawa Family exhibition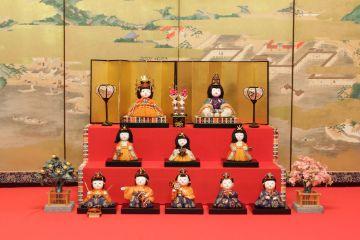 View elegant courtesan hina dolls and their miniature wedding furniture accessories made to order for the princesses of the Owari Tokugawa clan during the Edo period. These items are of the highest quality, befitting only the very top of the Tokugawa clan's three noble houses. The technical ingenuity of generations come together with the lavish tiered hina doll displays belonging to three generations of women from the Owari Tokugawa clan from the Meiji period to the Showa period. The emperor and empress dolls the wife of Yoshinobu, a 21st generation member of the Owari Tokugawa clan, had made for her elder daughter, Tsuguko, also illustrate such ingenuity during their first time being shown to the public.
Feel an unbroken history and enjoy the splendor of these numerous hina dolls and accessories linked to the Owari Tokugawa clan.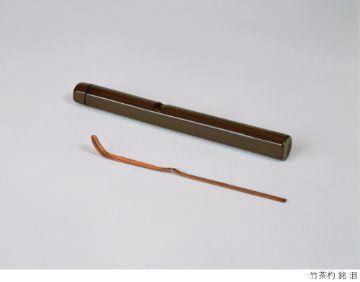 Special presentation of Sen no Rikyu's Tea Scoop of Tears
*Saturday, February 22-Tuesday, March 3 only

Sen no Rikyu was a master of tea ceremony and the creator of the wabicha style.
He carved this tea scoop himself and used it at his last tea ceremony before committing ritual suicide as ordered by feudal lord Toyotomi Hideyoshi in February of 1591. A special showing of it will be held February 28 on the anniversary of Sen no Rikyu's death.

Period: Saturday, February 8-Sunday, April 5, 2020

Closed: Mondays (Open 2/24 and closed on 2/25)

Time: 10:00 AM-5:00 PM (Admission until 4:30 PM)
Venue: Tokugawa Art Museum, Hosa Library

Admission fee:
Adults: 1,400 yen, high school/university students: 700 yen, elementary/junior high school students: 500 yen
*Free entry for elementary/junior high/high school students on Saturdays.

Access:
●Approximate 10-minute walk from the south exit of JR Ozone Station
●Just next to the Nagoya Sightseeing Route Bus Me~guru "⑥ Tokugawaen, The Tokugawa Art Museum, Hosa Library" Bus Stop
●Approximate 15-minute walk from Exit E5 of Ozone Station on the Meijo subway line
Website