Nagoya Festival--the symbol of fall in Nagoya--held 10/19 and 10/20!
Nagoya Festival--the symbol of fall in Nagoya--held 10/19 and 10/20!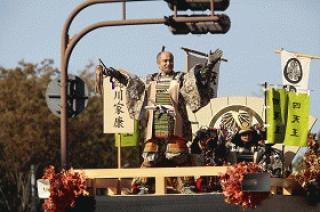 Event information:
Nagoya Festival began in 1955, and is coming up on its 65th anniversary this year. It is the largest artistic festival of Nagoya, passing on to the present the traditions and spirit of culture and arts encouraged by Muneharu Tokugawa, seventh generation of the Owari Tokugawa clan.

The festival's main Great Heroes Parade, an illustrious parade in which the Aichi region's great three historic heroes, Oda Nobunaga, Toyotomi Hideyoshi, and Tokugawa Ieyasu lead some 600 people is held along with the appearance of historic and legendary designated cultural property floats, municipal cultural property miniature kagura floats, trucks with their beds lavishly adorned with flowers, and more.
Establishments offering free admission on Sunday, October 20
Tourism-related establishments in Nagoya open their doors free of charge.
〇Nagoya Castle (free on both 10/19 and 10/20)
*During the Nagoya Castle Fall Festival
〇Tokugawaen
〇Cultural Path Futaba Museum
〇Cultural Path Shumokukan
〇Nagoya City Museum (free for permanent exhibitions)
〇Higashiyama Sky Tower, Higashiyama Zoo and Botanical Gardens
*During the Higashiyama Zoo and Botanical Gardens Autumn Festival
〇Yokiso
〇Shirotori Garden
〇Togokusan Fruits Park (Global Tropical Fruit Tree Greenhouse)
〇Shidami Kofungun Experience Museum
Enjoy a fall Nagoya colored in the shades of festivity.
Date: Saturday, October 19-Sunday, October 20, 2019
Venue: Hisaya-Odori Park, Oasis 21, Nagoya Castle, and Sasashima Live event spaces
Website:
Nagoya Festival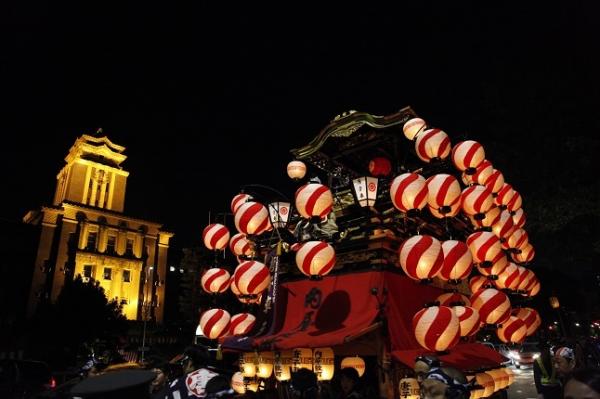 The 65th Evening Float Parade
Nine floats from Nagoya's Higashi-ku, Nakamura-ku, and Naka-ku areas offer performances with traditional mechanized dolls. As evening draws near, the floats are lit up for a must-see parade.

Date and time:2:00 PM-9:00 PM, Saturday, October 19
*canceled due to the rain forecast
Schedule:
•In front of Aichi-ken Gokoku Shrine's torii gate
2:00 PM: Nine floats come together
2:30 PM: Mechanized doll performance
↓
•In front of the East Exit of Kinshachi Yokocho's Yoshinao Zone
3:00 PM: Mechanized doll performance
↓
•Ninomaru intersection area
5:30 PM: Lighting of paper lanterns
6:30 PM: Paper lantern-lit floats depart
↓
•Dolphins Arena side plaza
7:20 PM-9:00 PM: Mechanized doll performance