Oasis 21 i Center shortened hours notice (Sunday, October 31)
Oasis 21 i Center shortened hours notice (Sunday, October 31)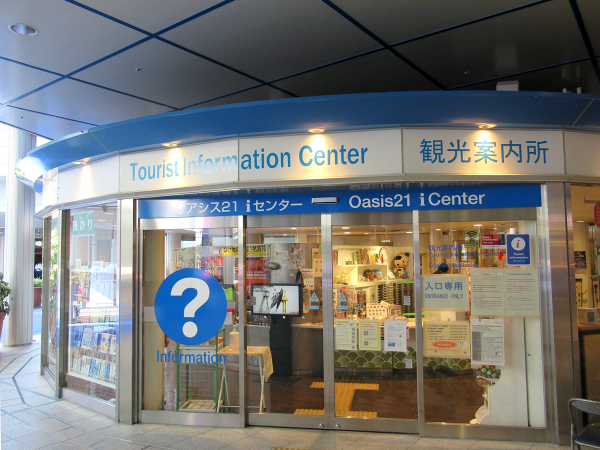 Thank you for using Nagoya City Tourist Information Center Oasis 21 i Center.
On Sunday, October 31, 2021, opening hours will be shortened as follows to accompany the early closure of Oasis 21's Galaxy Platform (basement level). Thank you for your understanding in advance.

■About Shortened Hours on Sunday, October 31, 2021
Opening Hours: 10:00~18:00
Sale of Goods: 10:00~17:00

Furthermore, Nagoya Station Tourist Information Center and Kanayama Tourist Information Center will be open as usual until 19:00. If you have any troubles with Nagoya sightseeing or would like sightseeing pamphlets, please be sure to visit.