Yagotosan Koshoji Temple's Joya no Kane
(The Tolling Bell Ceremony on New Year's Eve)
This event has ended.
Large numbers of worshippers visit to pray for a safe new year.
One of the biggest Buddhist ceremonies at the end of the year is Joya no Kane, or the tolling of temple bells around midnight on New Year's Eve. According to Buddhist beliefs, it is customary to ring the bell 108 times as this number corresponds to the number of evil desires that we suffer from on earth. Ringing the bell 108 times rids us of our evil passions, and purifies us for the upcoming year. Yagotosan Koshoji Temple partakes in this ceremony and allows people to watch or actually participate in ringing the bell.

*The 2021 Tolling of Temple Bells will be carried out by temple monks only. Visitor participation has been postponed.
>> Notice about the Postponement of "Joya no Kane" Visitor Participation (December 19, 2021) (Japanese)
Spot Information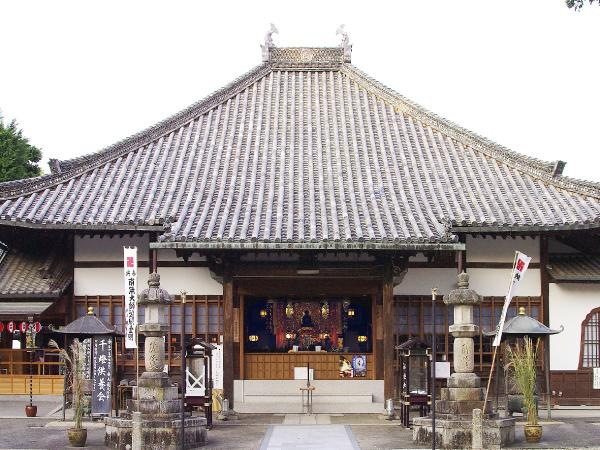 Yagotosan Koshoji Temple is a Shingon Sect temple in Nagoya City. It was built in 1688 by Buddhist priest Tenzui Ensho, who received Kukai's five-pronged vajra. It became known as a place of worship for the Owari Tokugawa family after the second lord of the clan, Tokugawa Mitsutomo, began devoting himself to the priest's teachings. Also called Owari Koya, it became a place of learning and training, as well as an object of worship for many people.
DETAILS
Schedule
Dec 31,2022
Time
Reception starts from 23:00 in order of arrival
Venue
Yagotosan Koshoji Temple
Cost
Varies
Price Details
Joya no Kane: 100 yen (includes gomagi, a ritual wooden stick for writing down your wishes)
*The 2021 Tolling of Temple Bells will be carried out by temple monks only.
Contact
Yagotosan Koshoji Temple
TEL
+81-52-832-2801 (Reception Time 9:00-18:00)
Access
3-minute walk from Exit 1 of Yagoto Station on the Tsurumai and Meijo subway lines
*Posted contents subject to change.
Please confirm the latest information on the official websites.