"Cheering up Citizens Rainbow Illumination" started from June 19 at Nagoya TV Tower & Oasis 21
"Cheering up Citizens Rainbow Illumination" started from June 19 at Nagoya TV Tower & Oasis 21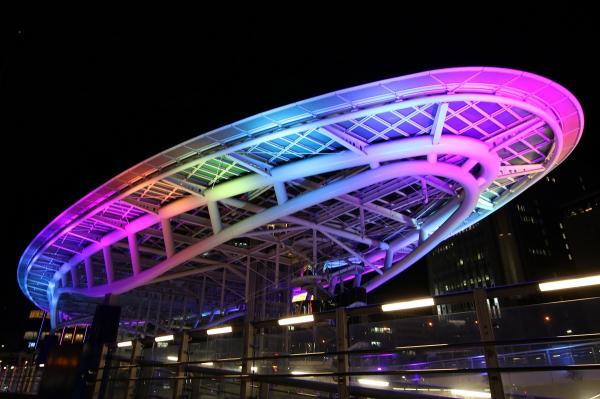 Previously, Nagoya TV Tower & Oasis 21 held "Cheering up Citizens Sky Blue Illumination" from June 1.

Starting June 19, travel across prefectural borders and other restrictions were eased and the illumination was changed to a rainbow color scheme to suggest hope for the future.
Illumination Date and Time
Friday, June 19-Friday, July 31
7:30 PM-11:00 PM
*: Illumination time may vary depending on the facility.