Tenmusu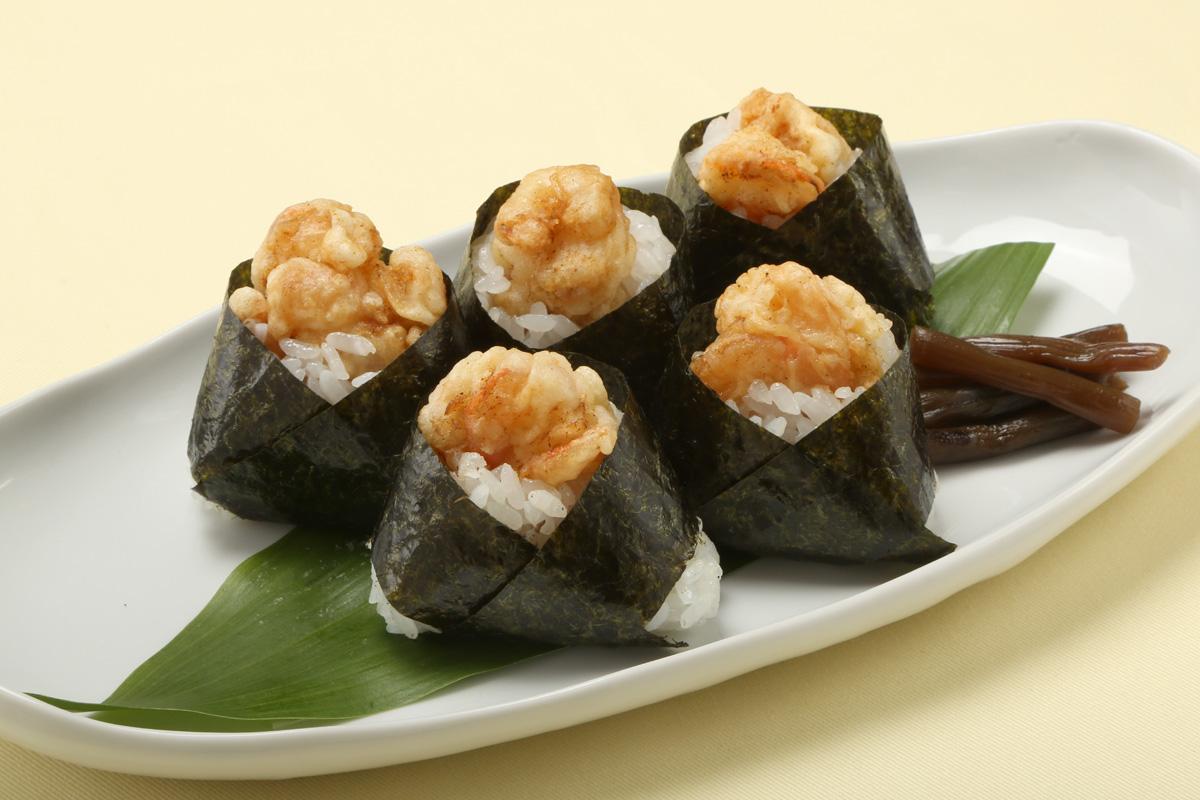 Rice Balls with Tempura inside

You can enjoy an original rice ball in Nagoya. Called tenmusu, it contains shrimp fritter (tempura). Tenmusu is a little smaller than a regular rice ball. The tip of the shrimp fritter can be seen sticking out from the rice ball. The rice is not seasoned with salt, but the ocean flavor of shrimp and nori (dried laver) bring about just the right saltiness. You can taste the combination of simplicity of rice balls and a little bit of luxury of shrimp. Many restaurants in Nagoya now serve tenmusu. As a simple food, the shape and taste has remained almost unchanged since it was conceived. Many shops are proud of their handiwork. Though tenmusu are highly favored for takeout, you can also enjoy them at some shops. Rather than the regular garnish of takuan (pickled daikon radish) or other pickles, tenmusu rice balls often come with kyarabuki (Japanese butterbur boiled with soy sauce).

Please contact each restaurant for more details.