Food
*Posted contents subject to change depending on the impact of the novel coronavirus.
Please confirm the latest information on the official websites.
Tenmusu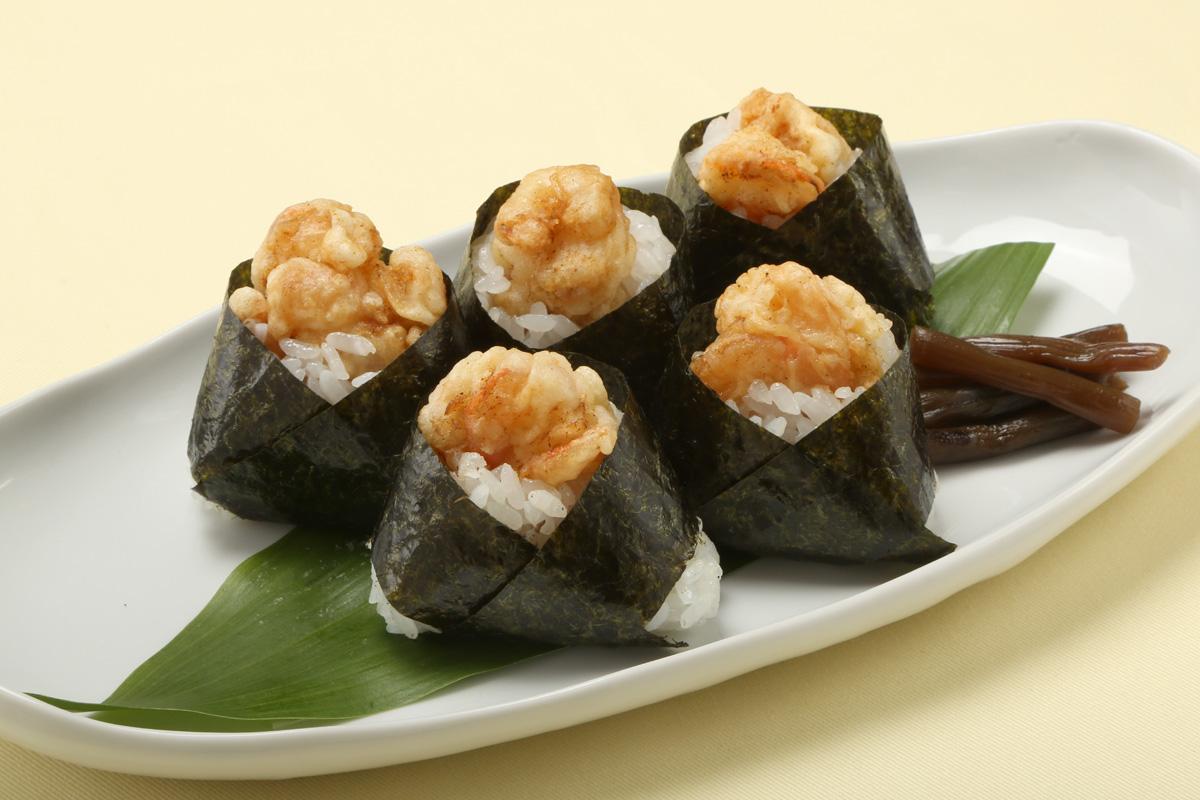 Originally from Tsu City, it became a Nagoya staple, and popular souvenir item.
Tenmusu are small rice balls containing a small Ebiten (shrimp Tenpura) and wrapped in seaweed. The Ebiten's flavor and delicate saltiness of the rice is well matched. Being half the size of usual rice balls, Tenmusu is easy to eat as a snack or give as a gift. They are often served with a garnish of Kyarabuki, butterbur boiled in soy sauce.