Food
*Posted contents subject to change depending on the impact of the novel coronavirus.
Please confirm the latest information on the official websites.
Ankake Spaghetti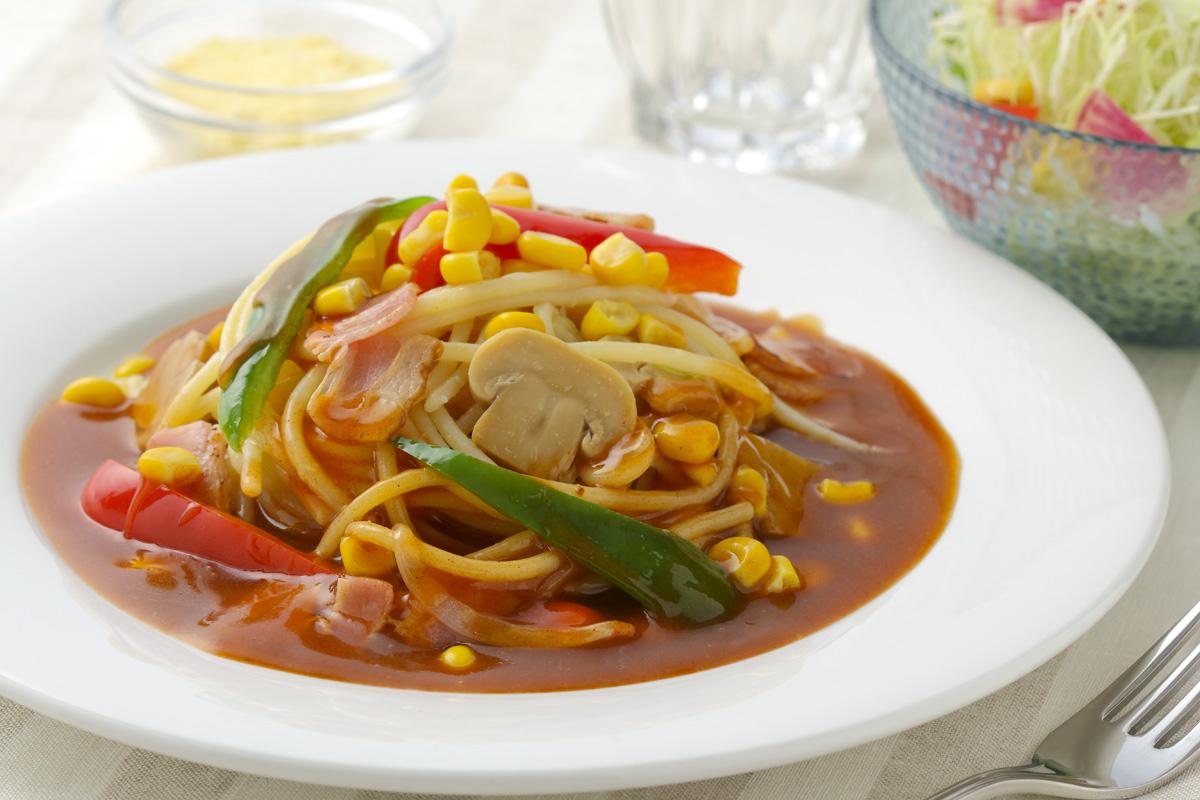 Ankake Spaghetti is characterized by a rich spicy, peppery sauce, similar to the heavier sauces found in Japanese and Chinese food. The noodles are commonly 2.2mm thick, and after boiling are fried in a coating in lard. Variations differ with topping ingredients: "Miraneze" (Milanese) has ham as the main topping, while "Kantori" (Country) has vegetables. Both are combined to form the most popular "Mira-kan," an abbreviation of the two names.