Food
*Posted contents subject to change depending on the impact of the novel coronavirus.
Please confirm the latest information on the official websites.
Curry Udon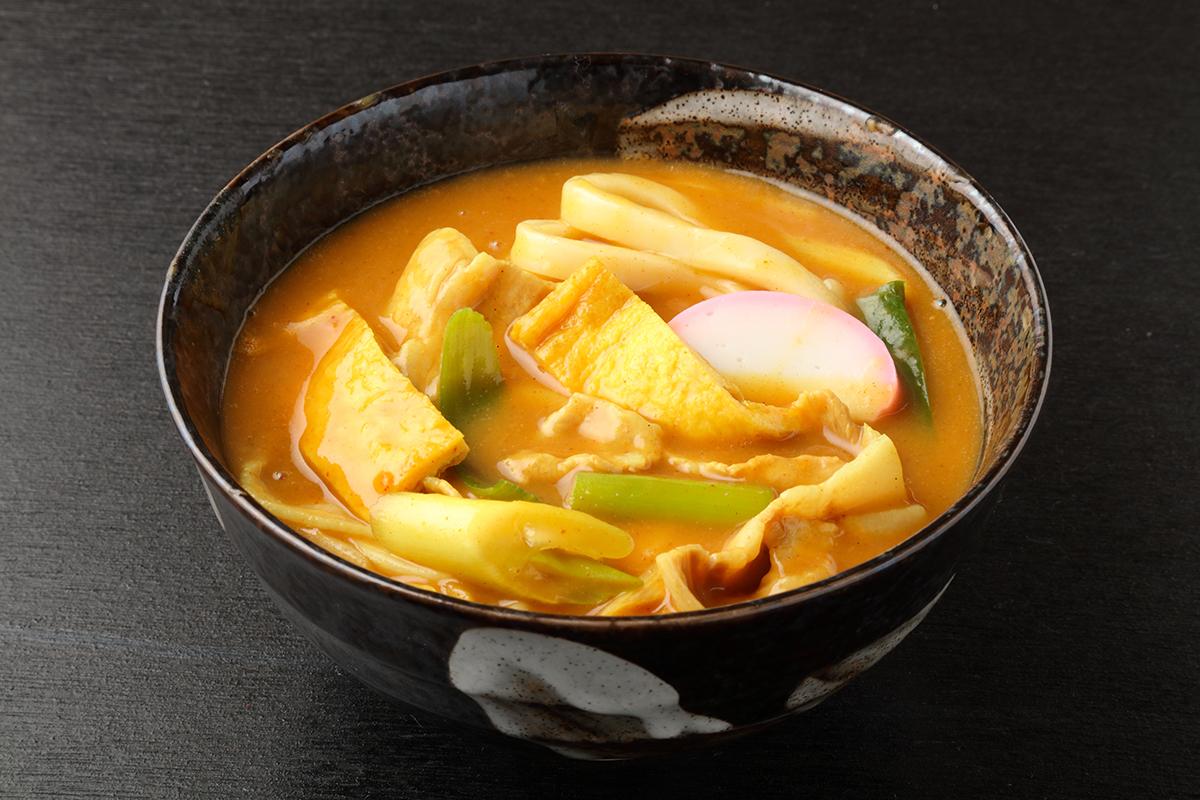 Nagoya styled Curry Udon is a unique and fashionable feed.
Curry Udon originated in Tokyo during the Meiji period becoming nationally accepted. Nagoya style Curry Udon developed individually and also became widespread. Like genuine Indian cuisine, the roux is spicy, thick and creamy. The soup is of chicken broth, with thick pieces of deep-fried tofu, spring onion, pork, boiled fish cake and served with thick, chewy noodles.Specialty restaurants can be found all over Nagoya, and is a popular dish enjoyed after drinking sessions. Most Udon restaurants across Aichi serve Nagoya styled, rather than old-style Curry Udon.