Kid Friendly Nagoya (Or; How to Keep The Parents Sane & Happy)
Kid Friendly Nagoya
(Or; How to Keep The Parents Sane & Happy)

Traveling with kids always comes with risks. They can only take in so many temples and gardens and shrines before they are overcome with what could be described as "history and culture overload". To prevent meltdowns on their behalf and yours, here are a few ideas when visiting Nagoya City and surrounding areas,… (ideas that can also be dangled like carrots and used to keep the kids in line at certain times!)
LEGOLAND® JAPAN RESORT
That's all that really needs to be said. Just,….Legoland!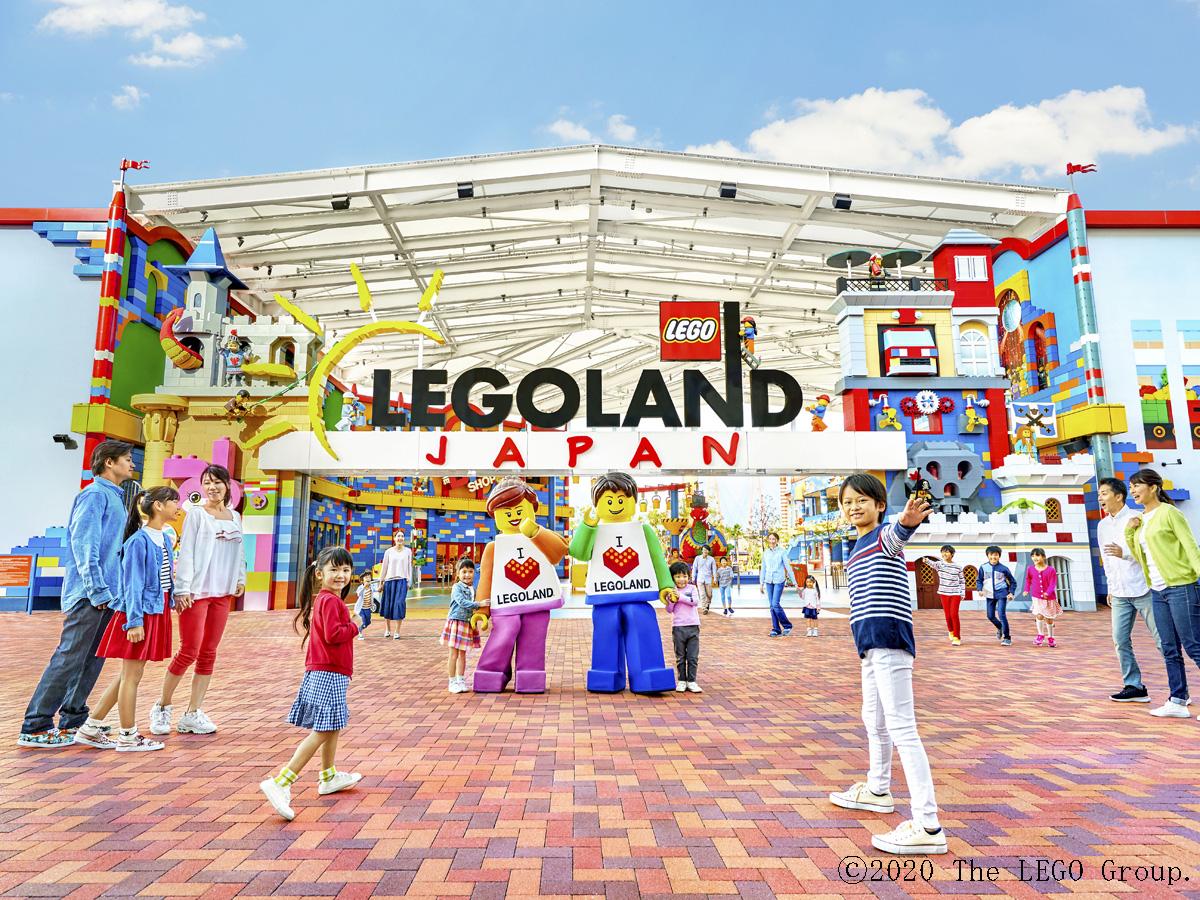 No child would ever knock back an opportunity to visit somewhere as exciting and fascinating as Legoland. Especially not one as grand as that of Legoland Japan based in Nagoya. Legoland Japan features 10,000 LEGO models made from 17 million LEGO bricks, and comprises of over 40 special rides, shows and interactive attractions spread out across eight different themed sections. See famous landmarks of Nagoya, Japan and the world in Lego miniature! There's a large-scale Lego Nagoya Castle, a Lego TV Tower and other places you may have visited. A detailed Tokyo, Kyoto and Osaka cities all made of Lego will wow the kids and you! Stay in the colorful and kid-friendly Lego Hotel Resort, and no, the beds are not made of Lego, but you can play with Lego right up until bedtime! Like all good theme parks, the rides, the restaurants, the shops and the attractions appeal to a wide range of ages.
Directly outside of Legoland Japan is the easy add-on SEALIFE Nagoya, a small but enjoyable aquarium. Entry to SEALIFE Nagoya is included with most tickets to Legoland Japan. Bet you London to a Lego brick, you'll have as much fun as the kids!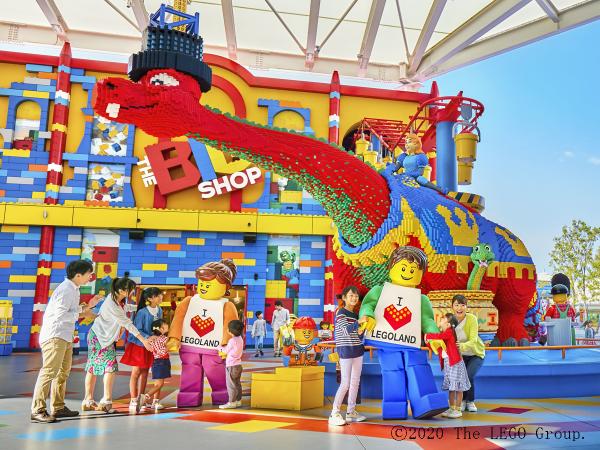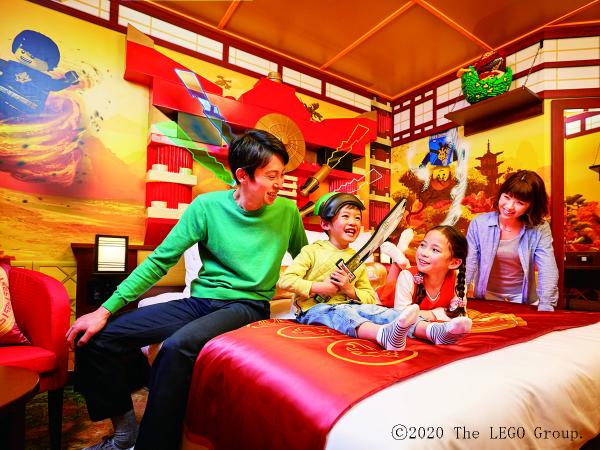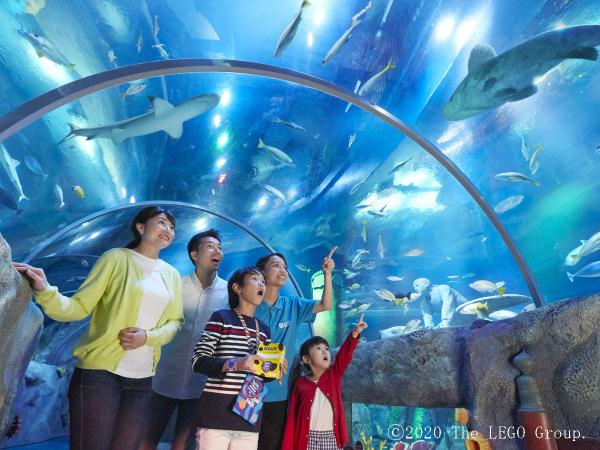 Port of Nagoya Public Aquarium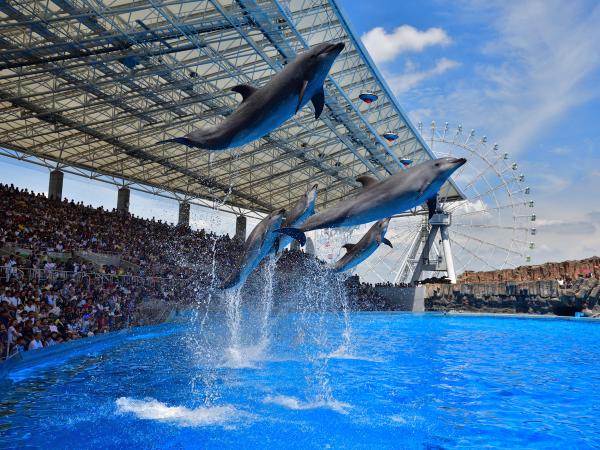 One of Japan's biggest and best loved aquariums is located on the picturesque Port of Nagoya. Nagoya Public Aquarium is divided into two main sections, the North and South Buildings. The North Building is home to the rare Orca killer whales. See these majestic creatures through the glass tank walls or topside from the special stands. The main tank, one of the largest in Japan, allows the playful dolphins to entertain visitors with regular shows, while performing Beluga whales have their own special area. The south Building houses the amusing penguins, sea turtles, sharks, deep sea and tropical tanks, even an Australian freshwater ecosystem have been recreated to allow visitors a close and personal encounter with all manner of marine life.
Nearby is the enjoyable "Sea Train Land" amusement park with a range of attractions including the haunted house, merry-go-rounds, maze and the huge 85m high Ferris Wheel.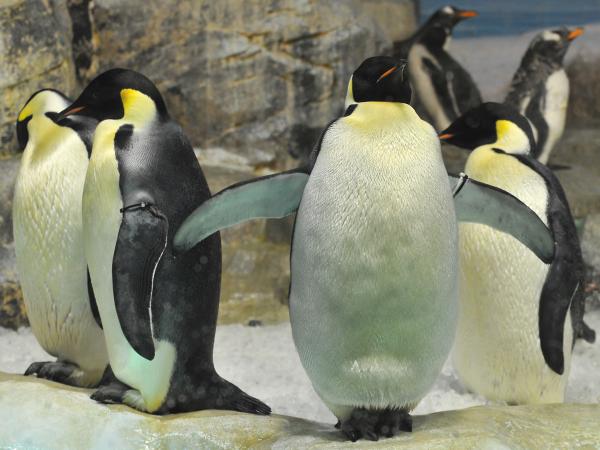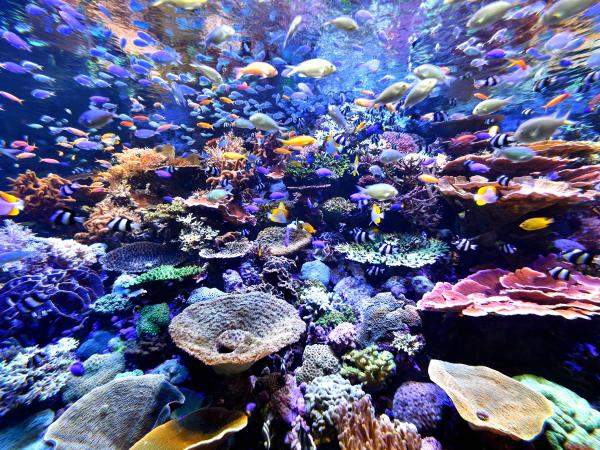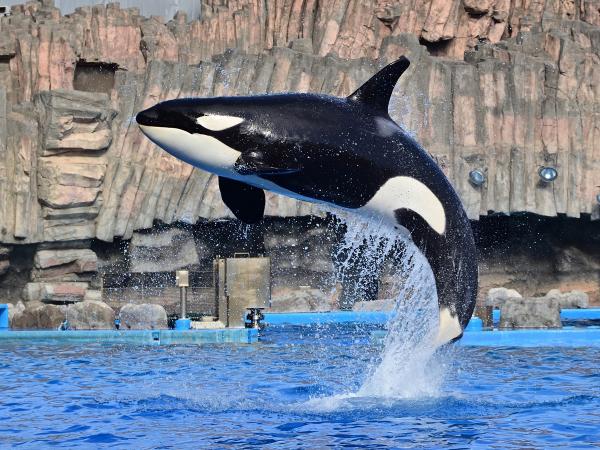 Nagoya City Science Museum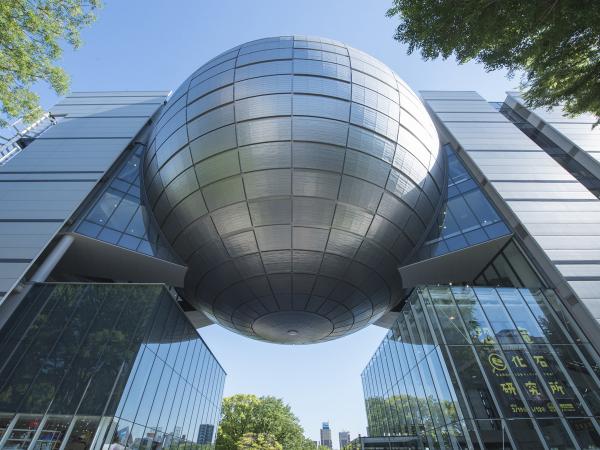 According to the Guinness Book of World Records, Nagoya is home to the world's biggest planetarium, the 35m diameter NTP Planet, part of the fascinating and enjoyable Nagoya City Science Museum, a learning facility and tourist attraction rolled into one. Looking like the Death Star from Star Wars from the outside, the Nagoya City Science Museum allows you to watch, touch, think, discover, learn and understand science and technology through a series of displays, shows and experiments.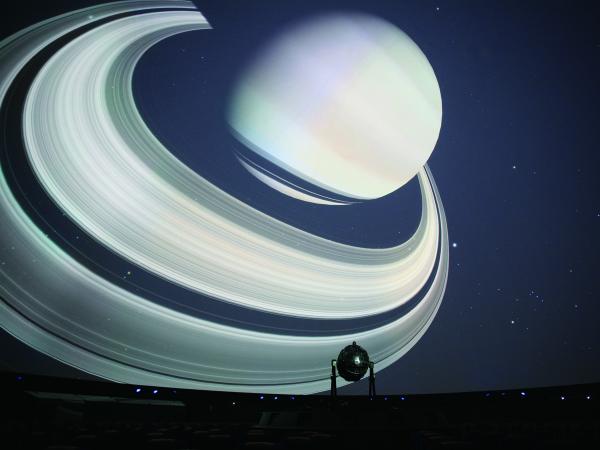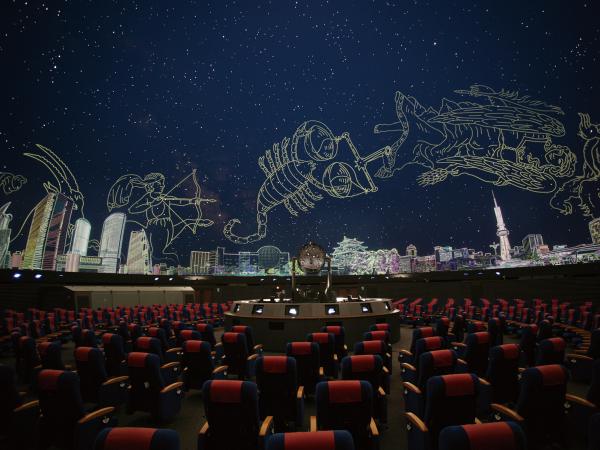 Higashiyama Zoo and Botanical Gardens
Allow the children to go ape at the home of the world's most handsome gorilla, Nagoya's famed Higashiyama Zoo and Botanical Gardens. Heartthrob Shabani, a lowland gorilla, originally from Australia became world famous recently for his sultry good looks and photogenic stare that drove young women,…human women,…wild! A few years earlier, another bunch of Aussies drove Japan wild for their cute looks, when Nagoya's zoo became the first in Japan to have koalas. Over 125 other species of mammals, from lions, tigers and bears to elephants, giraffes and apes, birds, reptiles and even space-travelling fish are on display across the pleasant grounds, said to be one of Asia's largest attractions.
The zoo also contains an amusement park, and the adjoining botanical gardens features a historic greenhouse, Japanese garden, insect hall and the iconic 100m high Higashiyama Skytower with its upper floor restaurant and magnificent views.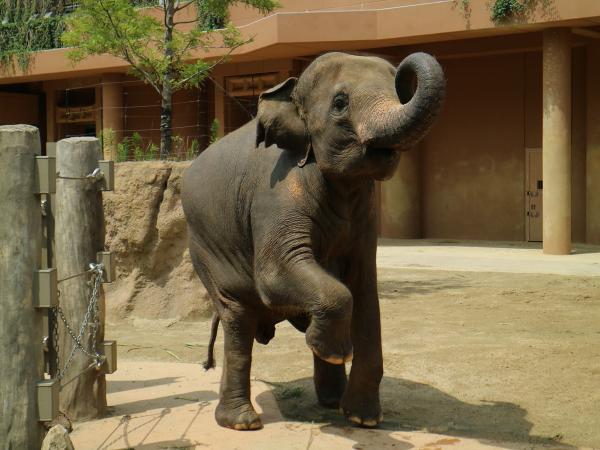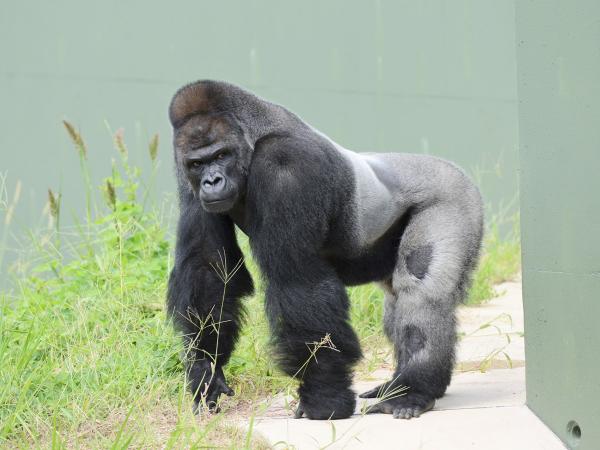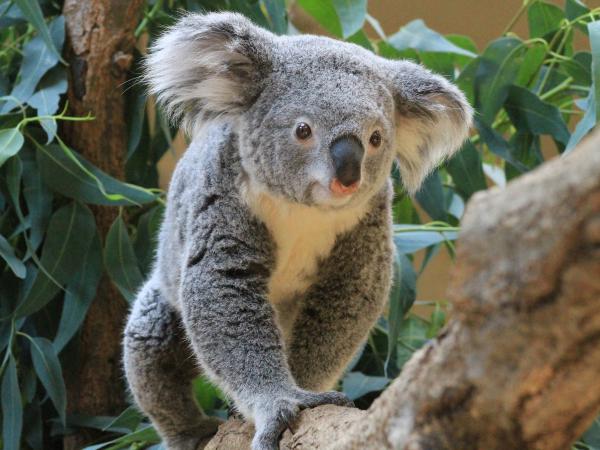 SCMAGLEV and Railway Park
The SC Maglev and Railway Park is a fascinating look at the past, present and future of Japan's much-admired railway systems. The museum boasts 39 actual rolling stock displays, including steam locomotives, electric and diesel railcars. Much of the world famous and iconic Bullet Train was developed in Nagoya, and so all versions of the Shinkansen Bullet Train and even the exciting next generation Maglev, Superconductive Magnetically Levitated train set to enter service in 2027 can be seen side by side. A number of the trains on display are famous for having set world speed records, such as the Class C62, the fastest narrow-gauge steam locomotive.

The museum allows you (and the children) to see, touch and enter the trains and experience up close the ever-changing technology and design of Japan's railway heritage. See Japan's largest dioramas, try the Bullet Train and conventional train driving simulators. Other exhibits include a Railway History Room, Rare Train Zone, Railway System Learning Zone, the Superconducting Maglev Room and even a colorful train station themed Kid's Playroom. Railway memorabilia and souvenirs are available in the Museum Shop, and boxed lunches, sandwiches and drinks are available from the Delica Station. Rail enthusiast or not, this dynamic railway museum is well designed and guaranteed to satisfy.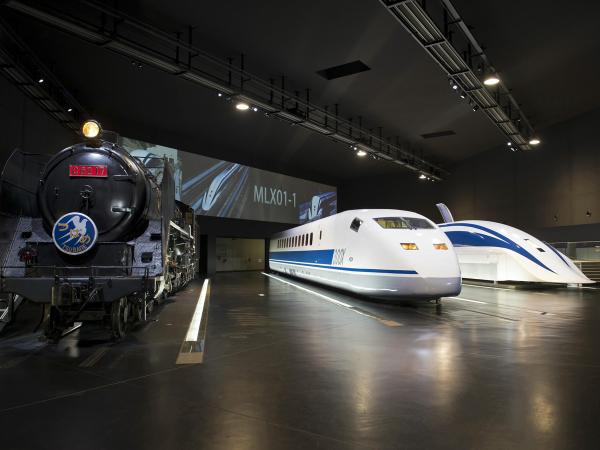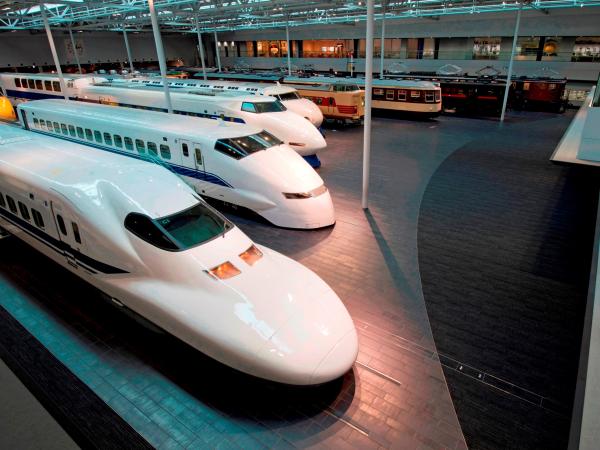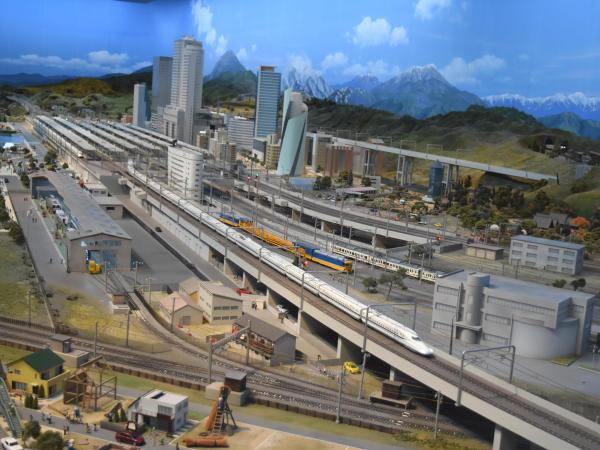 ~ Big and Small Kid Friendly Nagoya ~
Nagoya's wide range of attractions are ideal for big kids, little kids and kids of all ages. Nagoya is more than castles, samurai sites, temples, shrines, museums, gardens, shopping and dining experiences, it's fun too!