On the hunt for something to eat, something to buy, a treasure or two, an interesting photo op, or even just the opportunity to get to communicate and connect with the average Japanese person, Nagoya's many markets are a great source of cultural insight. Some of the better, more popular and easily accessible markets are:
Osu Antiques Markets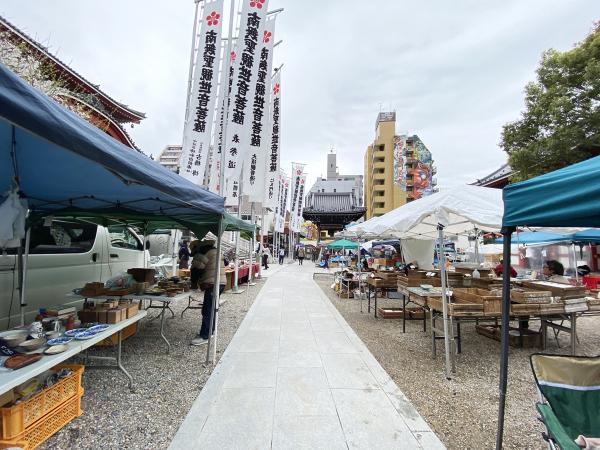 On the 18th and 28th of every month, on the grounds of Nagoya City's iconic Osu Kannon Temple, a popular antiques market takes place. Around 80 stalls are set up in the temple's grounds, making for a lively and fascinating market. Entry is free and you can enjoy hunting for Japanese vintage and antique treasures, from pottery, books, dolls, furniture, samurai armor, tansu cabinets to old kimono and fabrics, bric-a-brac, old records, posters, toys and collectables. Anything and everything can be found here. Stalls start to set up and sell around 5am, and pack things up around 4pm. If the 18th or 28th falls on a weekend, expect even greater crowds and more stalls! Incidentally, Osu Kannon Temple was originally built in nearby Hashima-City in 1333 and was moved to its present site in 1612 on the orders of the shogun Tokugawa Ieyasu during the construction of Nagoya Castle.

>> Osu Kannon Temple
Higashi Betsuin Kurashi (Lifestyle) Morning Market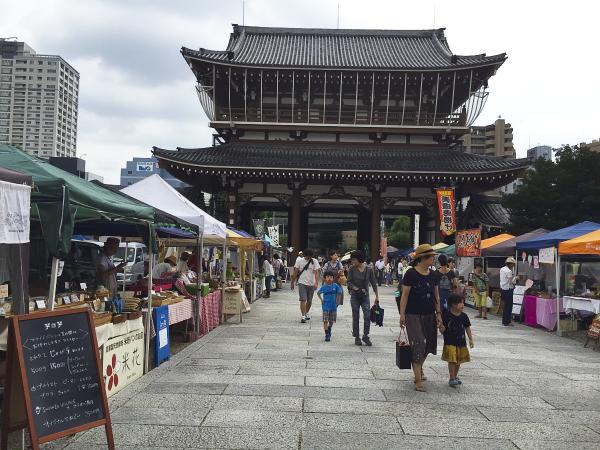 The Higashi Betsuin is one of Nagoya's most revered temples and is the leading Jodo Shinshu Otani sect Buddhist temple and monk training center in the Nagoya and surrounding region. The Higashi Betsuin was established in 1690, built on the site of the warlord Oda Nobunaga's Furuwatari Castle. The holy Higashi Betsuin Temple precincts come alive on the 8th, 18th, and 28th of each month between 10am and 2pm when the Kurashi, or Lifestyle Morning market takes place. It is the largest morning market in Aichi prefecture with about 220 stalls selling anything from home grown vegetables, breads, sweets, miscellaneous goods, and hand-made crafts. It is a simple market, but sometimes the simple things in life are best.
Nayabashi-yoichi, Night Market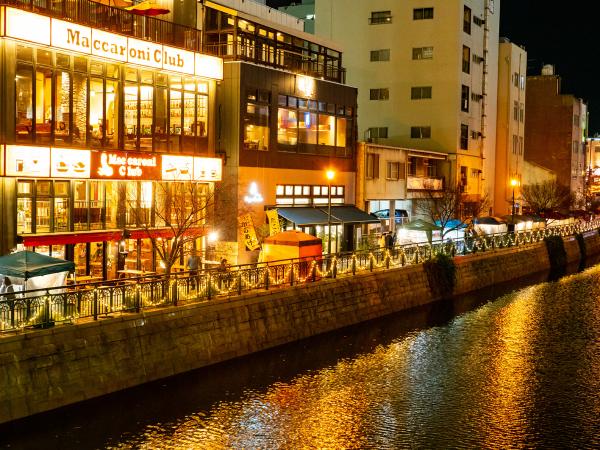 Nayabashi-yoichi, Night Market is a lively night market held on the fourth Friday of every month at Nayabashi in Nagoya City center's Fushimi District, along the Horigawa River. A range of food stalls selling takoyaki octopus dumplings, sausage, hamburgers, tacos, ramen, yakitori, pizza and more will be there to greet you. Other stalls sell a range of jewelry and trinkets, hand crafted items, such as handbags, hats, fabrics and clothing, along with workshops and exhibitions to enjoy as well. The night markets start around 4pm until 9pm. Depending on the season, the Nayabashi Night Market also hosts Sake and Beer Festivals. There's usually live bands and buskers playing too
Kosho-ji Temple Market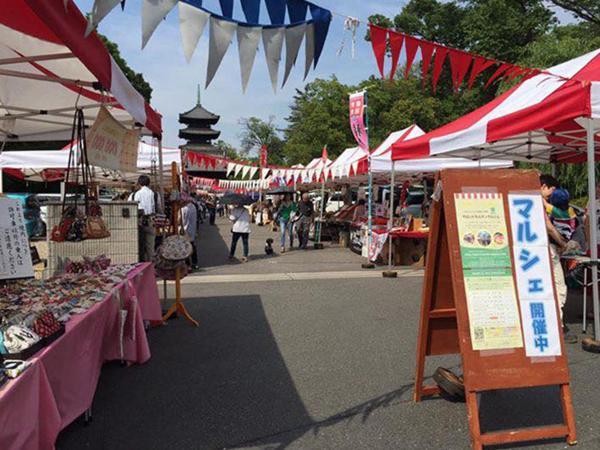 On the 21st of every month from 10am to 3pm the picturesque and historical Yagoto Kosho-ji Temple opens its grounds for a special market. Pesticide, additive and preservative free fresh grown vegetables, home-made breads, cakes, sweets, hand-crafted homewares including wood, fabric and ceramics fill the stands. Massage and relaxation spaces, even divination stalls keep the crowds happy. When you've finished shopping, take a stroll around the temple grounds and see a part of Old Nagoya.

>> Yagotosan Koshoji Temple
Kasadera Kannon Roku-no-ichi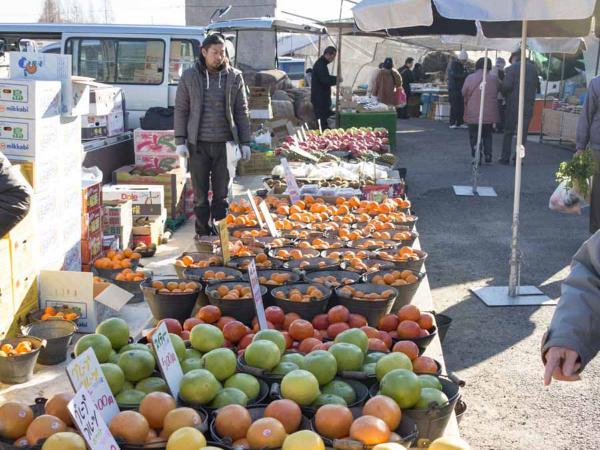 One of the more impressive and beautiful temples located right along the old Tokaido roadway is the Kasadera Kannon in Nagoya City's Minami Ward. The temple was the southernmost of the "Four Guardian Temples" surrounding Nagoya Castle, and supposed to protect it from misfortune. Roku-no-ichi is a special produce market held at the ancient Kasadera Kannon on the 6th, 16th, and 26th of every month,…easy to remember, basically any day with a 6 in it is market day! Fish, vegetables, fruits, handcrafts, all manner of goods are on sale at the ancient Kasadera!

>> Kasadera Kannon
Toyokuni Shrine Ku-no-ichi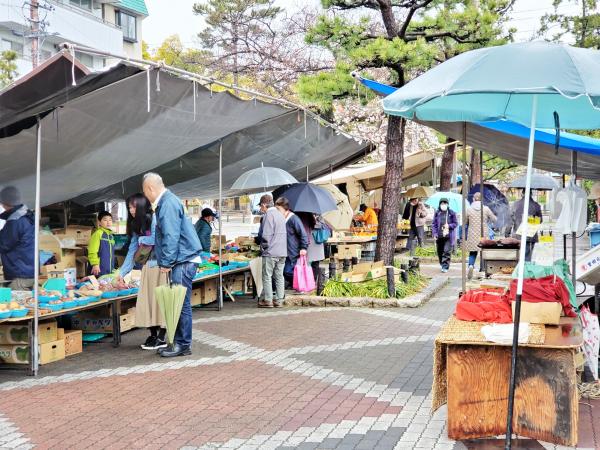 Kyu-no-ichi is held every month on days with a 9…the 9th, 19th, and 29th, along the approach to Toyokuni Shrine in Magoya's Nakamura Ward. The markets started about 60 years ago, when a local farmer started selling his vegetables there. Approximately 60 stalls now take part regularly selling all manner of produce, vegetables, flowers, and even fish. Other booths deal in miscellaneous goods, homewares and home produce such as sweets, bread, cakes and crafts.
~Meet the Locals~
Visiting the many markets is a great opportunity to encounter Japanese life, to meet the locals and enjoy another side of Japan, one you don't get to see at the tourist traps. The stall holders will make you feel welcome, and they're sure to take good care of you with a special deal or two.