Food
*Posted contents subject to change depending on the impact of the novel coronavirus.
Please confirm the latest information on the official websites.
Kishimen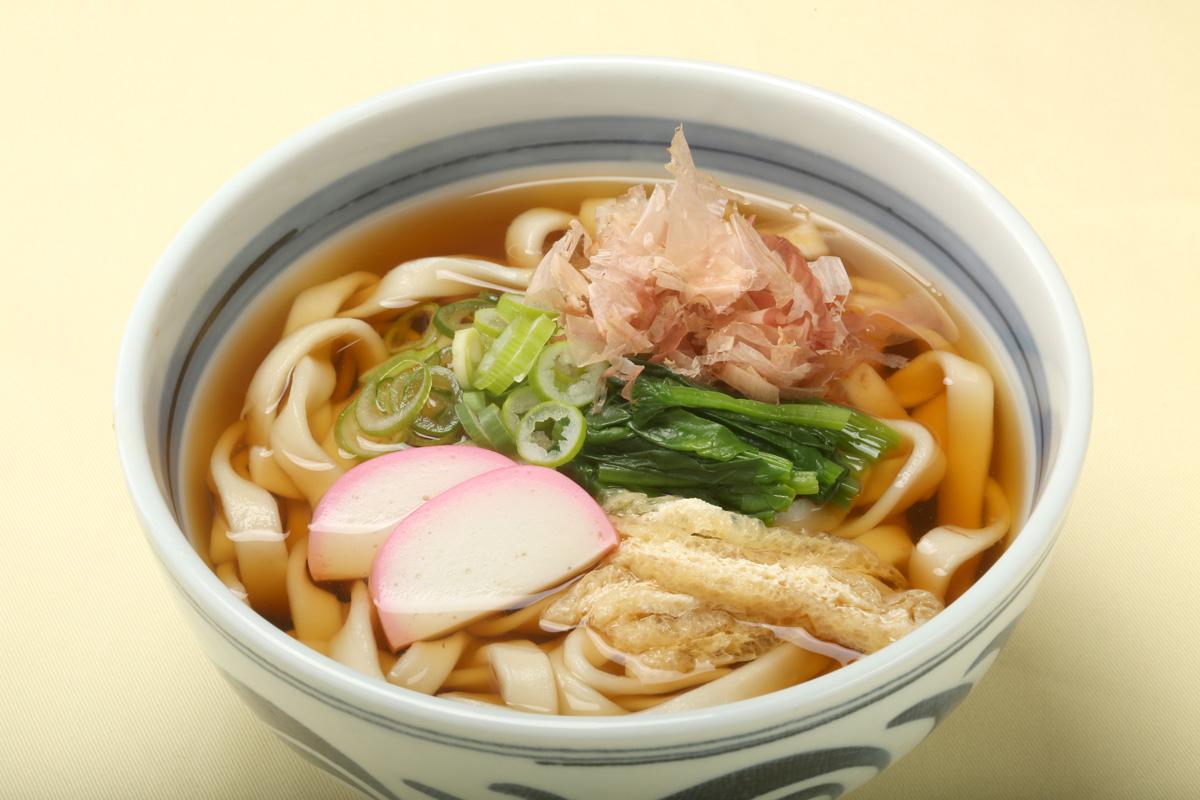 Dry kishimen noodles are defined by JAS (Japan Agricultural Standards) as being more than 4.5mm wide, and less than 2mm thick. The soup is tamari soy sauce based, with dried Soda-bonito and mackerel stock. Basic ingredients include deep fried tofu, steamed fish paste, green leaf vegetables, and dried bonito shavings to name a few.