Food
*Posted contents subject to change depending on the impact of the novel coronavirus.
Please confirm the latest information on the official websites.
Miso Oden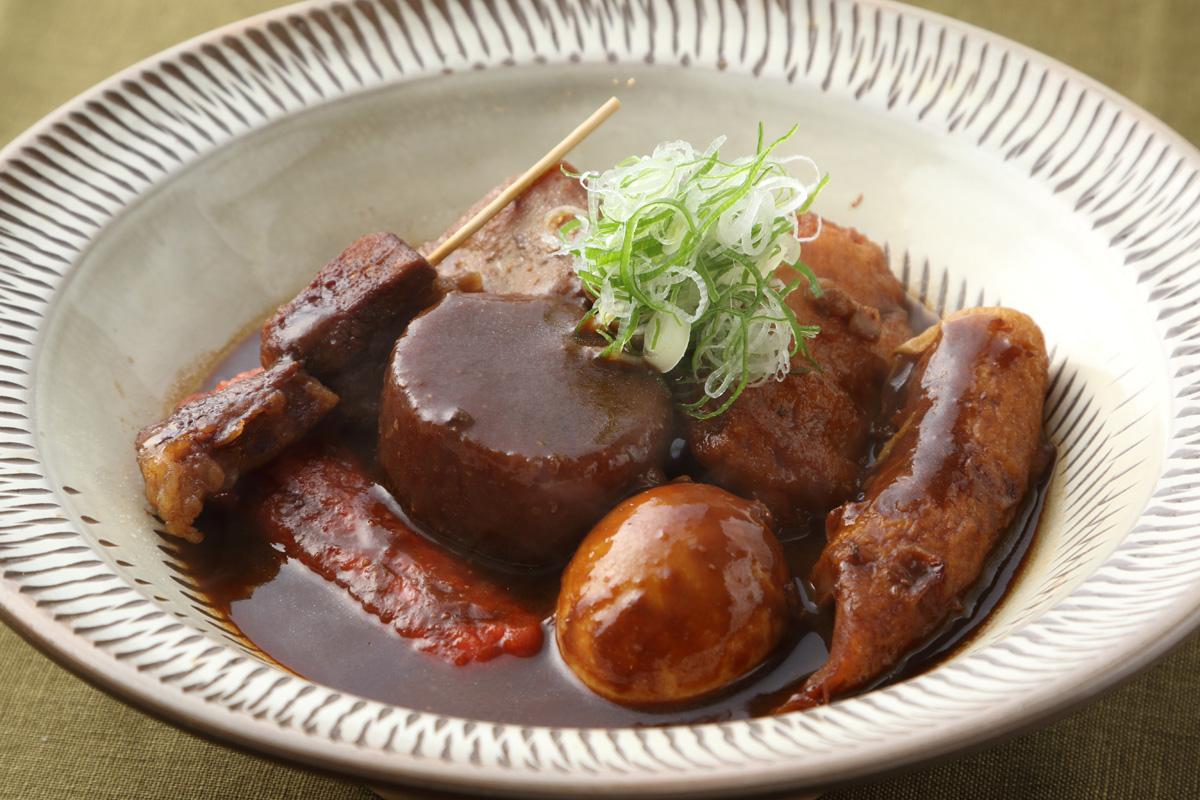 There are two basic types of Miso Oden, ingredients stewed in miso based broth. One is simmered in a broth of miso, and usually found at restaurants, while the Kanto (east Japan) type has miso added to a soy sauce based broth. As the preparation time is long, many Aichi households add miso seasoning from tubes, or blocks or balls of Fu, wheat gluten, depending on the region.