Finding Yourself in Hot Water is a Hell of a Way to Relax in Nagoya!
Finding Yourself in Hot Water is a Hell of a Way to Relax in Nagoya!

Being located directly along the Pacific Ocean's Ring Of Fire, about 10% of the world's active volcanos are found in Japan. Thanks to this, the Japanese have long enjoyed the benefits of thermal hot spring resorts. It has become part of the culture, and here's how and where you can experience that culture and the pleasures of hot springs in the Nagoya region.
Utopia Takara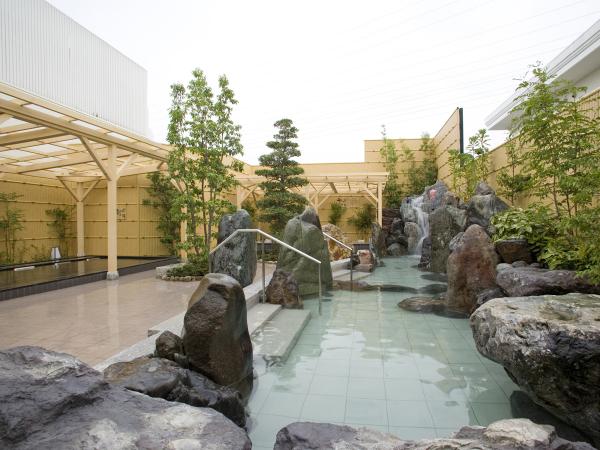 Utopia Takara is a cleverly named and very well-designed hot spring resort in Nagoya City's southern suburbs. The name is a play on words. Utopia's yu- means "hot water" in Japanese, and Takara is treasure. Indeed, Utopia Takara is a treasure house of hot spring water and relaxation facilities, open 24 hours a day and featuring 30 baths, many specially themed, such as the Water of Wood bath, made of high quality, aromatic hinoki wood, or the Water of Stones outdoor rotenburo styled bath surrounded by natural styled rockeries and landscaped gardens.

Just 7 minutes' walk from JR Kasadera Station, and close to the historic Kasadera Kannon Temple along the old Tokaido, Utopia Takara offers a free pick-up service from JR / Meitetsu Kanayama Station, and a towel and interior wear rental service too. Major credit cards including Visa, Mastercard and Amex are welcome.
Please note, patrons with tattoos, even stick-on or painted temporary tattoos will not be allowed on the premises.

OK, let's get into the facts and figures; Besides being open 24 hours a day, 7 days a week and having 30 baths, there are 8 saunas, beauty treatment and relaxation facilities. The rest area has 52 reclining seats with TVs and 150 reclining sofas. A special rest space for women only is also available. There are 7 karaoke rooms and a free manga library containing over 12,000 manga and magazines. The restaurant offers a wide selection of Japanese dishes, while the cafe menu features light Western dishes. Utopia Takara has a game corner and even table tennis tables. Special entertainment events such as bingo games, rock-paper-scissors tournaments, ballad singing shows and shamisen performances are staged at various times throughout the year. Utopia really is a treasure box of hot spring delights!

Credit cards (VIASA, MASTER, AMEX) are welcome.
Address: 1-9 Maehama-dori, Minami-ku, Nagoya-shi
WEB: https://www.yu-t.com/english/
Business hours: 24 hours
Please Note: Guests with tattoos (including temporary stick-on and painted types) are prohibited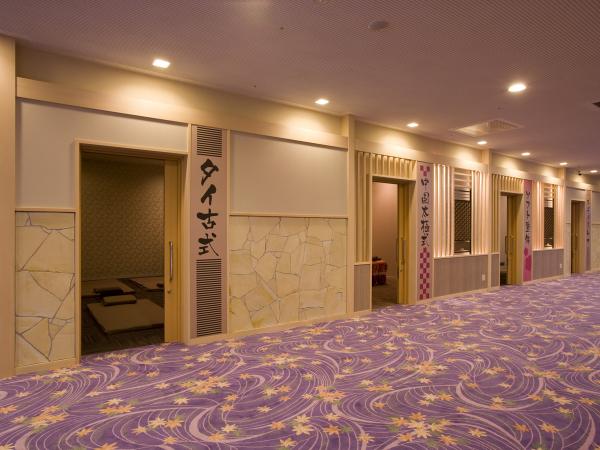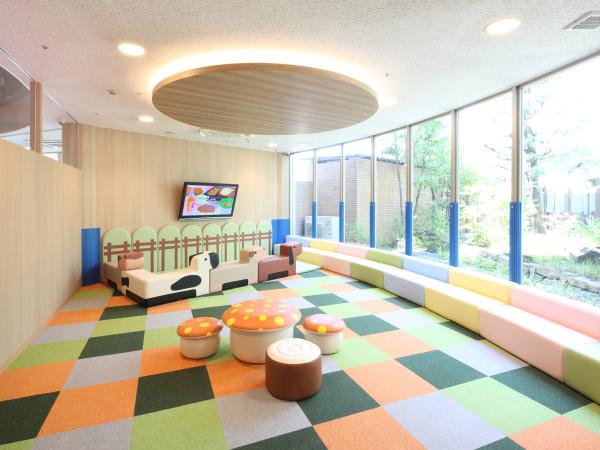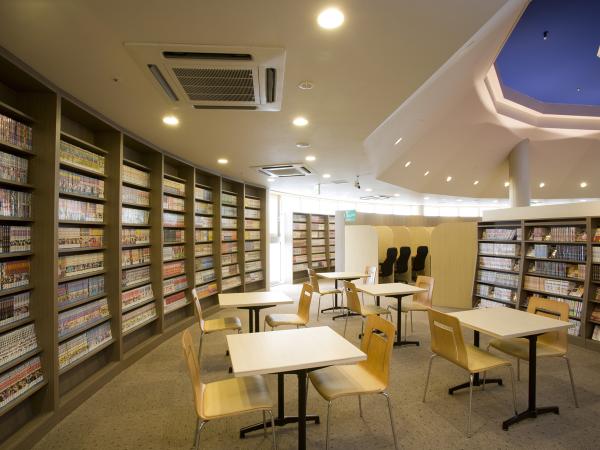 Tenku SPAHILLS Ryusen-ji no Yu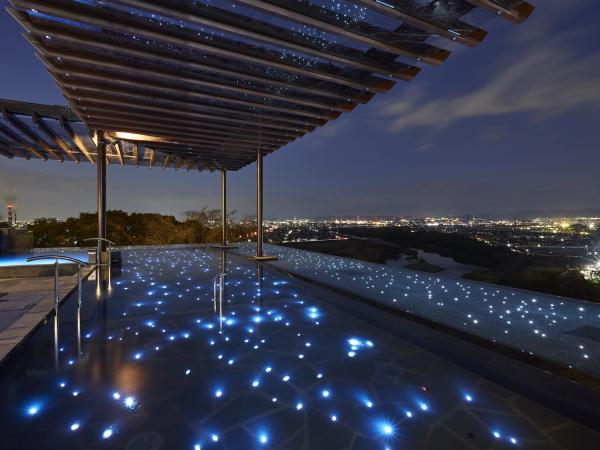 The Ryusen-ji is an ancient Buddhist temple and former castle site used by the powerful Oda clan, and during the 1584 Battle of Komaki Nagakute, as a samurai military base by the ruling warlord Toyotomi Hideyoshi.

Located at the highest altitude in Nagoya City, the Ryusen-ji's name translates to the Dragon Spring Temple, and there's a very good reason for that. A natural hot spring bubbles up from below it!

Ryusenji no Yu natural hot spring offers 12 different types of bath to relax in, and two types of sauna. The open-air bath design is based the rooftop "Infinity Pool" of Singapores' famed luxury Marina Bay Sands hotel. The view across Nagoya City is absolutely stunning, particularly at night, and a variety of LEDs set up around the open-air bath create the magical image of fireflies.
The large tatami matted rest room area makes for a pleasant space in which to unwind either before or after enjoying the hot waters and relaxation facilities.
Besides the old castle site and Ryusenji Temple, other local attractions include the Chamberin, a Tibetan styled Buddhist Temple, said to be ideal for those seeking divine assistance in romantic success. Take the guideway bus from JR Ozone Station to "Ryusenji Station" and get set to relax.

Address: Moriyama-ku Ryusen-ji 1-chome 1501, Nagoya
Business Hours: 6am to 3am (last entry 2:15am)
Days Closed: None
Please Note: Guests with tattoos (including temporary stick-on and painted types) are prohibited.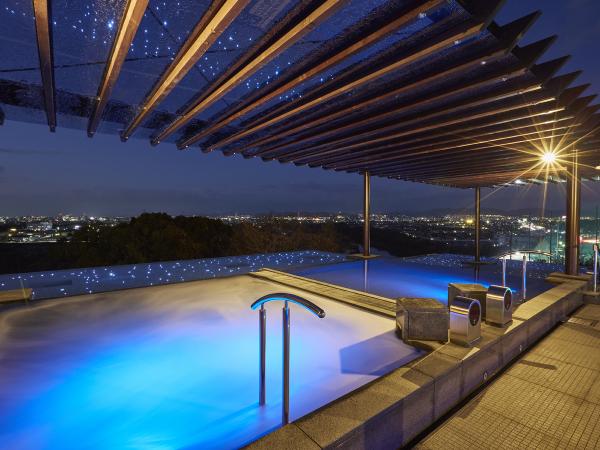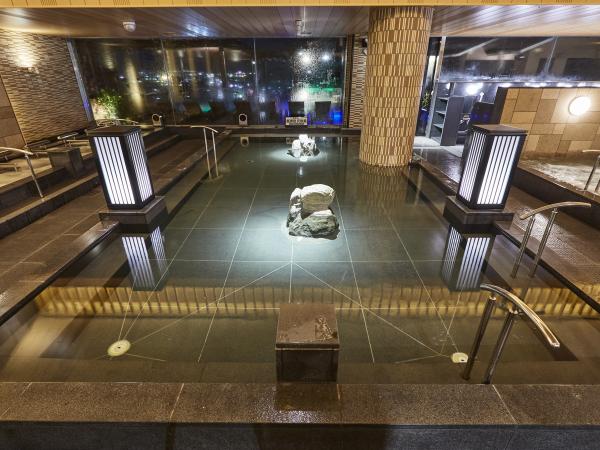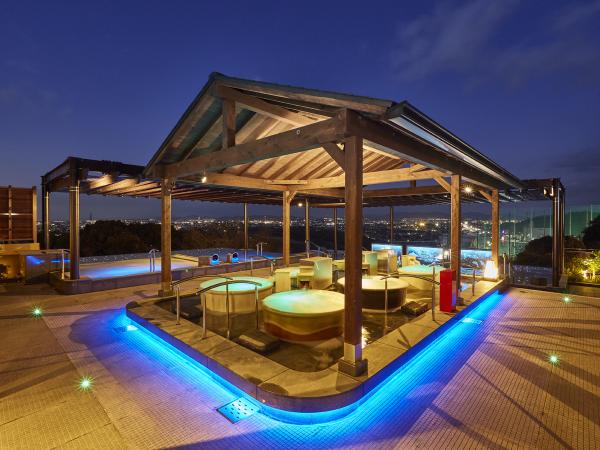 Hakusan Onsen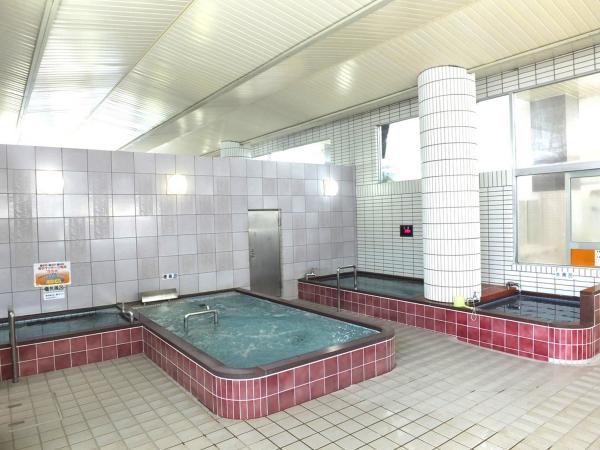 The open-air Onsen hot springs at Hakusan in Nagoya's western suburbs of Biwajima change with the seasons, even the days. The medicinal baths may contain collagen, or ginger extract, hyaluronic acid, chia seed, or other ingredients to promote health and relaxation. Inside there are eight types of baths including jacuzzi bath, bubble bath, electric baths with light electrical currents running through them, water bath, and a tatase bath in which the steaming hot water spouts like a waterfall from above. There are two types of saunas to enjoy too, Far Infrared Ray saunas of about 90 degrees and Herbal Steam saunas, which are recommended for those who are adverse to hot conditions.

Hakusan Onsen sells everything you need for a stop and soak, shampoo, soap, towels and even underwear, allowing you to turn up empty-handed, and leave fully relaxed.

Address: UU Plaza, 1-2-20 Biwajima, Nishi-ku, Nagoya
Business hours: Weekdays and Saturdays: 3pm to midnight
Sunday from 8am to 12pm, 3pm to midnight
Days Closed: Wednesdays
Guests with tattoos accepted.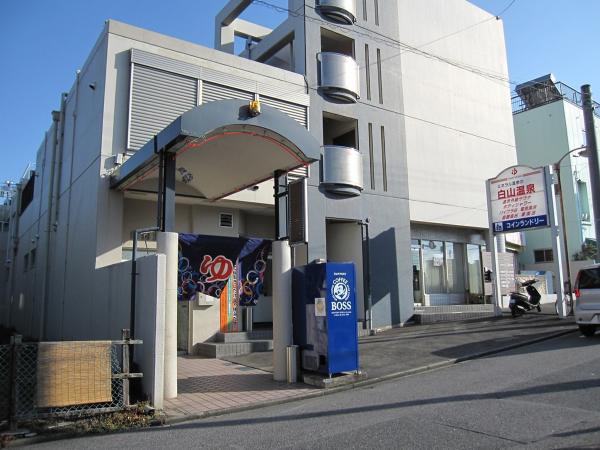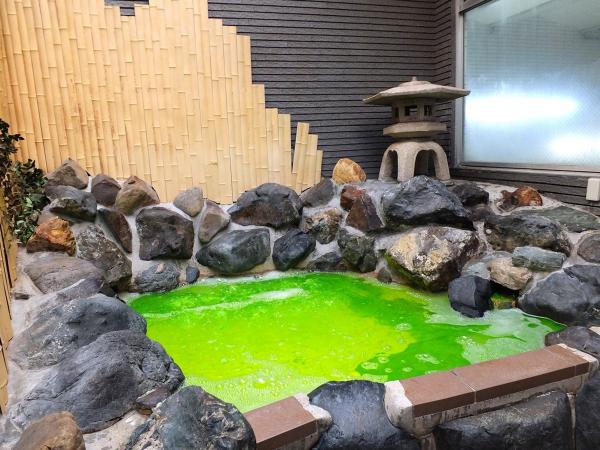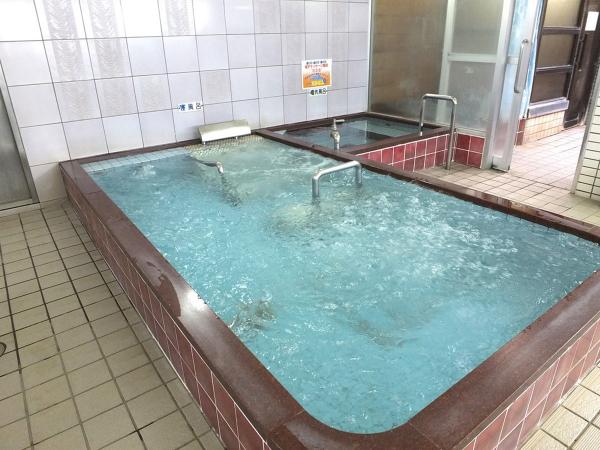 Heiden Onsen
A touch of old-world charm can be felt at Nagoya's Heiden Onsen. For many Japanese, Heiden retains a nostalgic atmosphere, one of the Showa period, in particular the simple, yet successful late 60's to mid 70's when Japan was emerging as a powerhouse. Despite the Showa period atmosphere, the facilities are pristine, the baths are relaxing, allowing you to enjoy a true Japanese experience. This pleasant hot spring is near Shirokabe, the former samurai residential area, later favored by Nagoya's early industrial wealthy. Heiden is located about 20 minute's stroll from Nagoya's central Sakae district Hisaya-odori subway station, or Nagoya City Hall Station near Nagoya Castle, and the "Culture Road" route from Sakae between the old houses to Heiden is an added attraction.

Address: 38 Aioicho, Higashi-ku, Nagoya
Business hours: 3pm - 10:45pm (last entry 10pm)
Days Closed: Tuesdays
Note: There are fees for shampoo and body soap. There are no bath towels, however, face towels can be rented or purchased.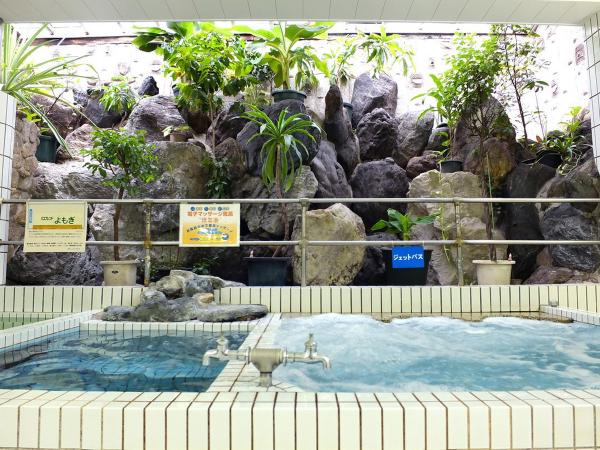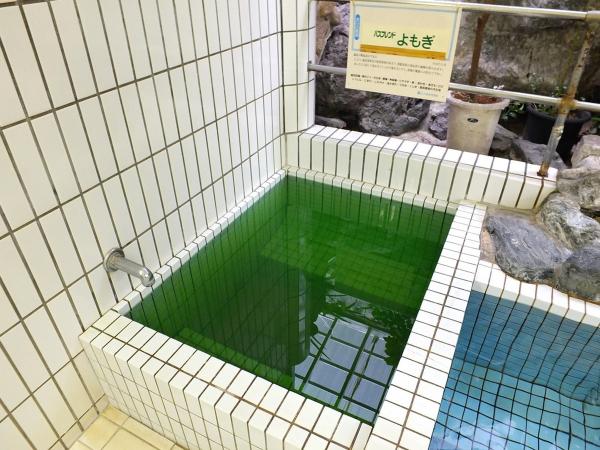 Yachiyo-yu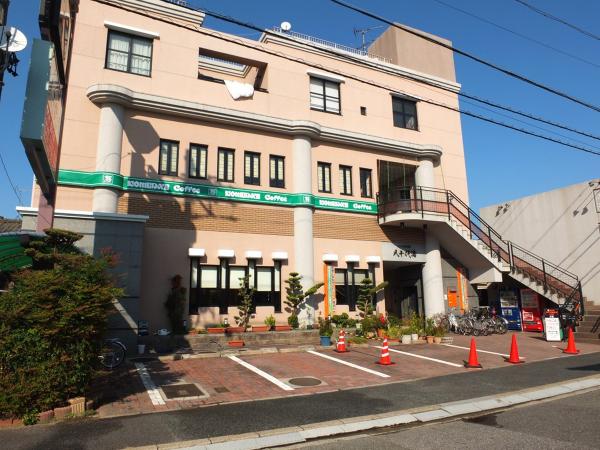 Just north of Nagoya's symbolic Nagoya Castle is Meijo Park, once the northern areas of the mighty castle, and now a wide, tree filled park. Just a few blocks north of that is Yachiyo-yu, in service for over 100 years, and recently renovated to offer clean, enticing facilities including an open-air bath, medicinal bath, electric bath, sitting bath, sleeping bath (true! You must give it a try!), cold water bath, a super jet for whole body massage, even a dry sauna.
Popular with runners and joggers who take advantage of Meijo Park's gardens and paths to complete their workouts, Yachiyo-yu remains one of Nagoya's favorite old-style public baths

Address: 1-12-5 Kami-Nagoya, Nishi-ku, Nagoya
Opening hours: Tuesday-Saturday 2pm-midnight
Sunday only 9am-midnight
Days Closed: Mondays
Please Note: Guests with tattoos may not enter.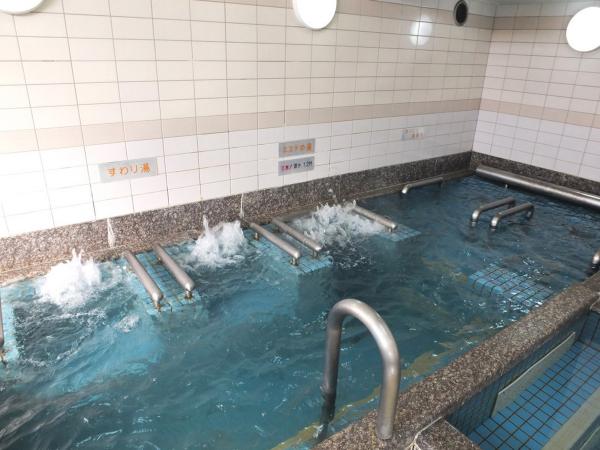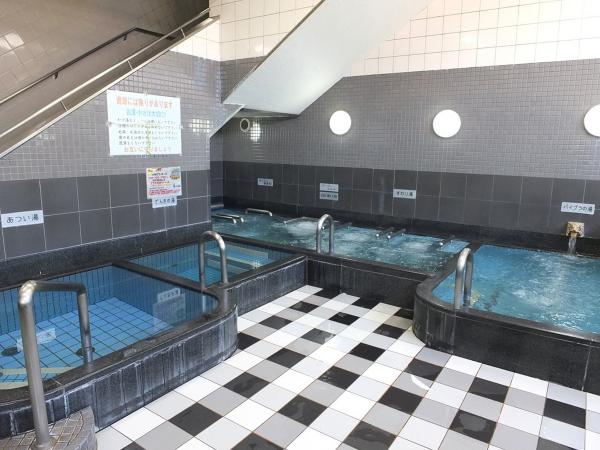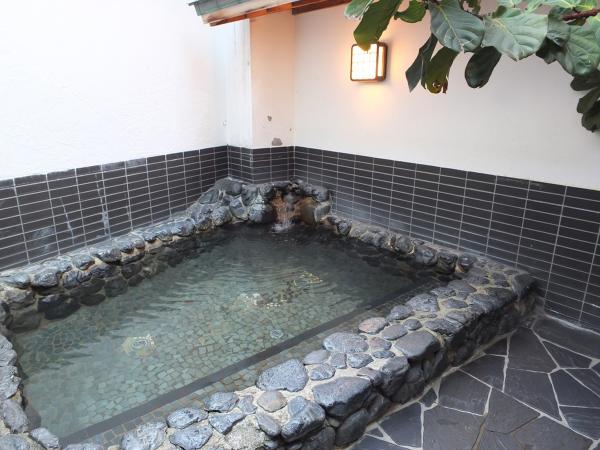 The Japanese still enjoy their Onsen hot spring experiences, and even the nostalgic trips to the ever-decreasing numbers of Sento communal bathhouses. Since the days of old, these were places of Japanese culture and of social interaction. Enjoy feeling like a Japanese, experience the spirit of community and the relaxing feeling of Nagoya's many hot spring Onsen.