Food
*Posted contents subject to change depending on the impact of the novel coronavirus.
Please confirm the latest information on the official websites.
Hitsumabushi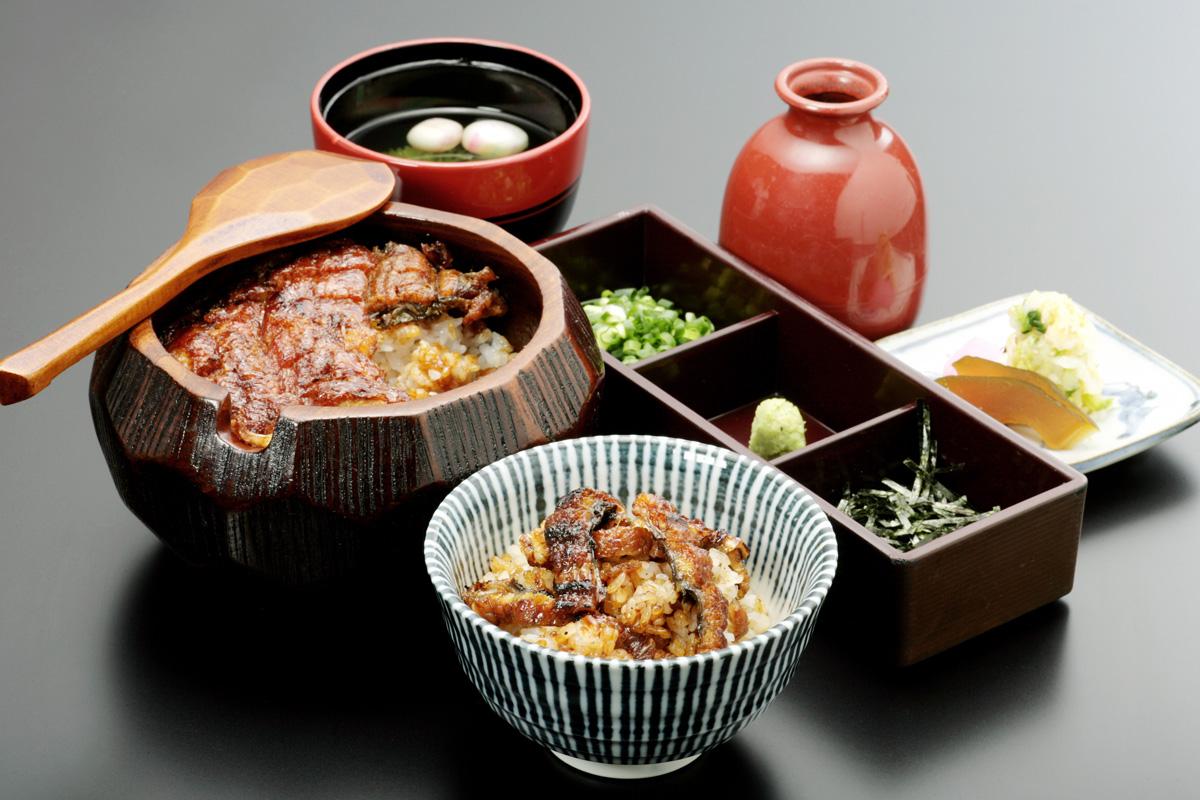 A gourmet dish in which a single serve is enjoyed in three different ways.
HitsumabushiSlices of char-grilled eel covered in rich tamari sauce are served atop a steaming bed of rice in a wooden container. Separate it into four serves, and scoop out the first portion and savior its natural taste. For the second portion, add the accompanying condiments and enjoy. The third segment is enjoyed like Ochazuke, doused in green tea or broth, allowing you to enjoy three flavors in one. For the final serve, you choose your favorite way to partake.