Cultural Treasures of Nagoya & Aichi, The Traditional Skills, Art & Craft of Manufacturing
Cultural Treasures of Nagoya & Aichi, The Traditional Skills, Art & Craft of Manufacturing

Nagoya City and Aichi Prefecture have long enjoyed an economic clout far stronger than that of powerhouses Tokyo, Osaka, Hiroshima or any other region. Since the feudal period Nagoya and Aichi have been one of Japan's leading traditional manufacturing areas. Here, manufacturing was perfected as an art, and the art of manufacturing textiles, ceramics, household and daily use items, various arts and traditional crafts, and the innovative processes required to make these items remains an integral part of the regions' success. These traditional crafts and their techniques, the roots of the regions' modern-day manufacturing prowess, are now treasures. The following are just a few places around Nagoya and Aichi where you can see, experience and buy traditional Japanese arts and crafts, meet the artisans involved and gain an in depth understanding and appreciation for the art of traditional manufacturing.
Arimatsu Narumi Shibori
When Nagoya Castle was constructed in the early Edo period (1603-1868) specialist cloth dying craftsmen set up workshops and stores in the villages of Arimatsu and Narumi along the Tokaido, the major highway linking the Imperial capital, Kyoto, with the Shogun's capital in Edo (Tokyo). Here they perfected the tie-dyeing techniques that became known as Arimatsu Narumi Shibori, intricately prepared, closely knotted thread-tied cloth that was repeatedly immersed in rich, dark indigo dye to create a distinctive range of appealing styles and patterns.

Travelers along the Tokaido, particularly the samurai called to service at the Shogun's castle in Edo, the many merchants and pilgrims stopping in the post-town, would purchase the long-lasting quality cloth and tye-dyed products, which helped to spread its reputation across the nation, maintaining its popularity over the centuries.

The township of Arimatsu remains mostly as it was 400 years ago, with ancient houses, shops, and warehouses dating from the samurai period along both sides of the Tokaido route. Despite the art form enjoying renewed popularity, the numbers of trained artisans able to replicate the many sophisticated and time-consuming thread winding processes and the special dyeing techniques are declining, and so the hand-crafted work is currently at a premium.

Traditional tye-dying demonstrations by the professional artisans, and sales of the much prized traditional craft continue in historical Arimatsu and Narumi. Traditional items, such as yukata, summer kimono, pouches and bolts of cloth are sold alongside stylish modern-day fashions made using ancient techniques. The Arimatsu Shibori festival takes place in the old town every June, and amongst the festive atmosphere there are bargains to be had!

Although Arimatsu Narumi Shibori work is sold at various selected major department stores, the best range and price for this exceptional quality craft is without doubt, Arimatsu. Visit for the products, the scenery, the history and culture of this traditional town.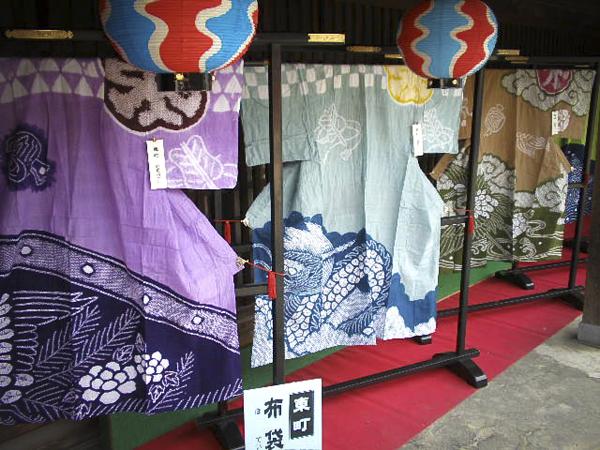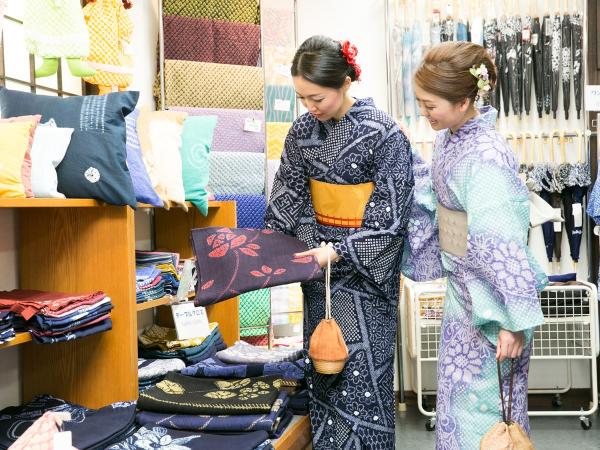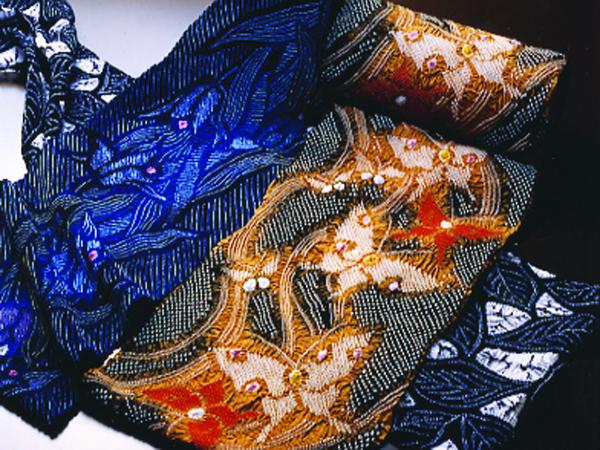 World Renowned Shippo-Yaki Cloisonné
At first glance, the art of Japanese Shippo-yaki could be mistaken for intricately hand painted porcelain, however, these exquisite pieces are in fact richly decorated metalwork objects covered in kiln-fired cloisonné enamel. Since 1833, the Nagoya area has been one of the leading production centers of Japanese cloisonné, known as Shippo-yaki after Shippo-cho, the town in which it was first produced, and Yaki, which refers to something kiln fired.

The technique involves fine, flat copper, silver or gold wires carefully bent into shape to form the frame for each element of the design, and then carefully glued or soldered onto the base metal item. The spaces between the wires are then carefully filled with finely ground colored glass-paste before being kiln fired at high temperatures to produce a glossy finish. Each piece is fired four to eight times to achieve a finer, deeper, richer glaze, then highly polished to bring out the smooth, glassy surface features of traditional Japanese Shippo-yaki.

Nagoya region produced Shippo-yaki cloisonné pieces soon became prized treasures of the rich and affluent the world over, and examples of Shippo-yaki can be found in the famed Victoria and Albert Museum in London, the world's largest museum of applied decorative arts and design, and in America's Walters Art Museum of Baltimore.

One of the very few traditional cloisonné manufacturers still operating, and long recognized as masters of the art, is the Ando Cloisonné Company. Technically superior Ando produced Shippo-yaki cloisonné pieces were displayed at the 1893 World Exposition in Chicago, the Paris Exposition Universelle of 1900, and the Glasgow International Exhibition of 1901. The Ando Cloisonné Company was awarded a national Royal Warrant of Appointment and their works were presented as official state gifts. Ando Cloisonné Company produced works are much sought after by collectors even today.

The Ando Cloisonné Company headquarters, shop and museum in central Nagoya City's Sakae area welcomes visitors to enjoy one of the finest selections of antique and modern Shippo-yaki cloisonné works on display, along with a range of items for sale.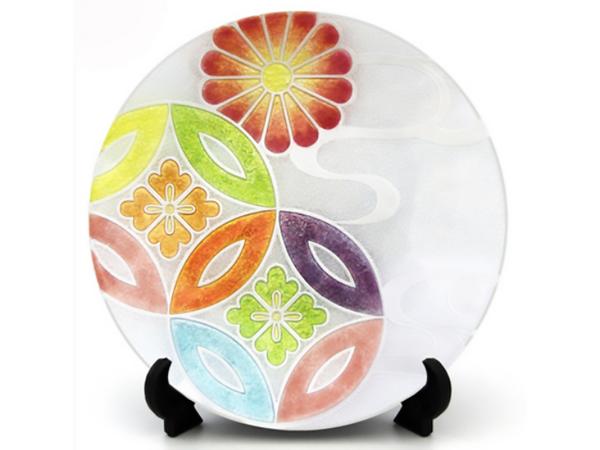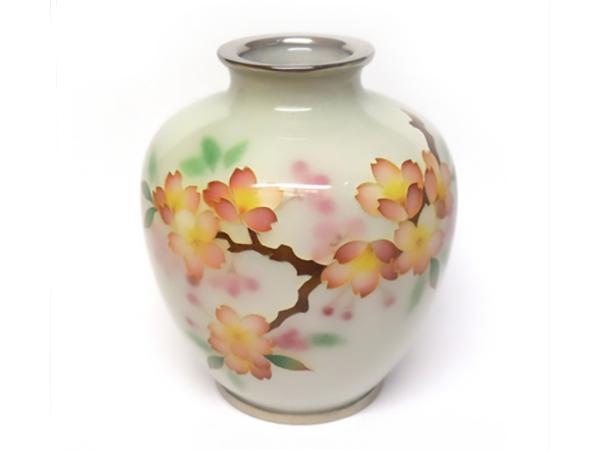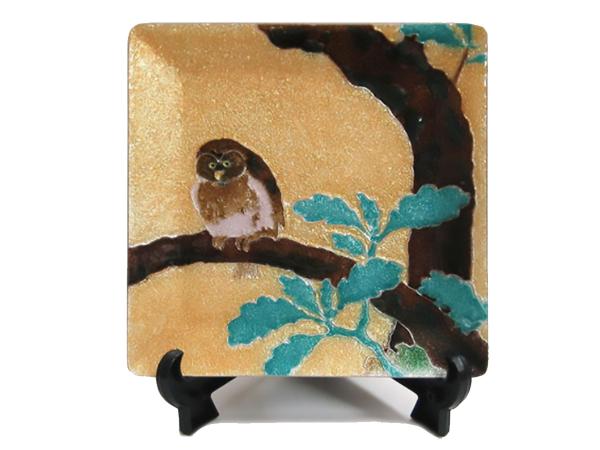 Nagoya Sensu, Folding Fans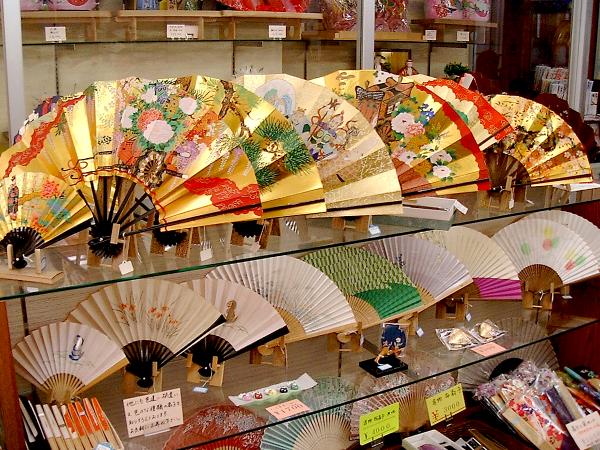 A samurai would never leave home without his two swords at his left hip, sheaths of washi paper tucked into his kimono breast, and at his waist, alongside his swords, a sensu, folding fan. Folding fans were essential items with a multitude of uses. They could be used to cool oneself on a sweltering day, as pointers, to define boundaries between host and guest, as note books or to cover things from prying eyes, even as weapons or tools of defense.

Folding fans were made across Japan, particularly Kyoto, however Nagoya's traditionally crafted folding fans were slightly thicker, heavier, stronger, and considered more "manly", more samurai-like, than the lighter folding fans of Kyoto, and so they remained in high demand across feudal Japan from the early 1700's.

One of the oldest remaining hand-crafted fan producers is the Suehirodo workshop of Nagoya. Suehirodo still make a variety of fine fans that continue to be offered as commemorative gifts for weddings, births, and events.

The well-balanced Nagoya Sensu folding fans are sought after by traditional dance teams and performing arts practitioners. They can be found on display and on sale at the Suehirodo workshop display room, in Nagoya's Osu Kannon Shopping Arcade and in certain quality department stores. Suehirodo also offers sensu-making workshops for you to make your own original folding fan. Courses are held daily except Sundays and public holidays, take 1~2 hours but cost only ¥800. Reservations are required.
Nagoya Chochin, Paper Lanterns
Nagoya has always been one of the nations' leading folding paper lantern manufacturing regions. Materials such as quality Japanese paper, bamboo, wood and lacquer was readily available locally and being centrally located along major routes, was an ideal trading post. Nagoya's large population meant both a continued demand for the lanterns and access to the talented craftsmen required to make them too.

Another reason is Lord Tokugawa Muneharu, the flamboyant Seventh Lord of Nagoya Castle, ordered lanterns be strung up along the main streets of the city, making it brighter, allowing for extending shopping and restaurant hours, and making it safer for women and children to be out at night.

Nagoya lanterns continued to be an essential item across Japan, and were even exported overseas from the late 1800's. These folding paper lanterns are still used in Japan, most prominently at shrines and temples, also as signboard lanterns for restaurants and drinking establishments, during festivals, funerals and even as shades for lighting.

One of the remaining traditional lantern crafting specialists, Wazamon Chaya is located along Nagoya's Endoji Shopping Street arcade, and offers lantern crafting experiences. The simple fifteen-minute course is just ¥500, and no reservation is needed. The more involved, unique 2-hour crafting experience using the same tools as a traditional artisan is ¥3,500 and reservations are required by phone at least 2 days in advance.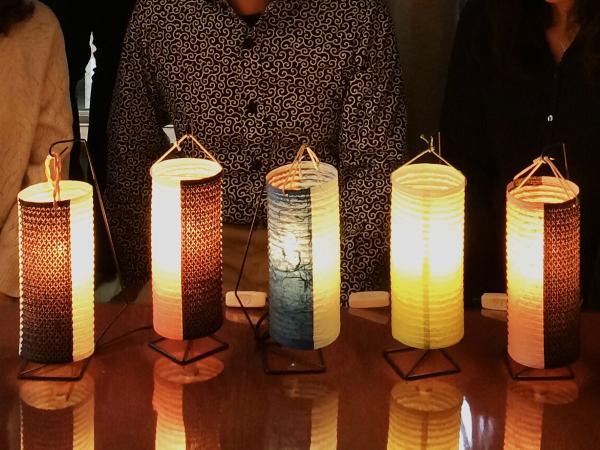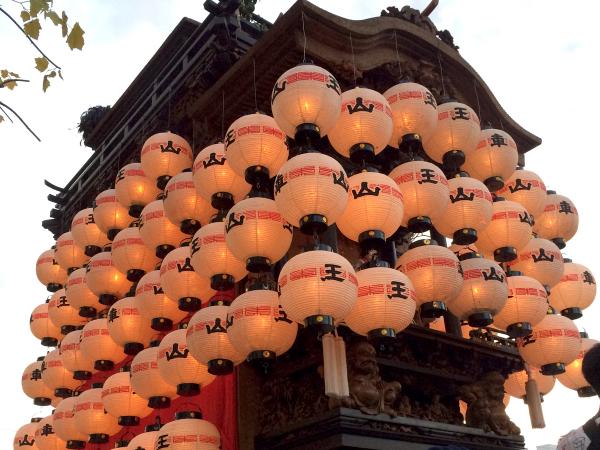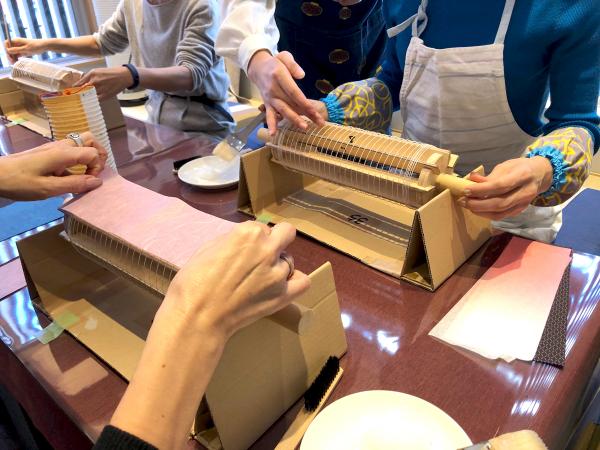 Nagoya Yuzen Textiles Dyeing
Yuzen is the art of decorating cloth and textiles, in particular, kimono, using a resist dyeing technique whereby rice paste prevents color transfer. The practice emerged in the 17th century when traditional Japanese painting turned the kimono into a wearable canvas. One method is Kata-Yuzen, a simple printing technique whereby a pre-cut stencil is used to transfer a pattern or design to the cloth. The other is Tegaki-Yuzen, whereby the highly skilled artist paints directly by hand onto the fabrics, creating an original piece of art in the process. Each region had its own preferred style of Yuzen. The Yuzen of Kyoto was said to have been elegant, the Kaga region's Yuzen was viewed as delicate, while the popular Nagoya Yuzen was seen as exquisite.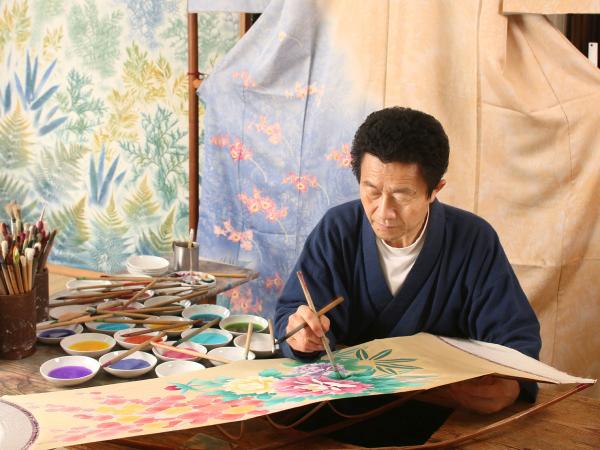 The seventh lord of Nagoya, Tokugawa Muneharu, had a penchant for the elaborate and ornate that eventually led to him clashing with the somber and restrained tastes of the Shogunate over his luxurious ways. During his reign (1730-1739), Muneharu invited various leading craftsmen and artisans to his domain and encouraged the traditional arts and crafts to flourish here.

Nagoya Yuzen has over 300 years of history and in 1983 was designated as a national traditional craft. Advance bookings and a Japanese speaking guide are required, however,
Nagoya's famed Yuzen Studio Horibe does allow visitors into the workshop of master Yuzen artist Horibe Mitsuhisa to observe the craftsman and his apprentice at work, and to experience making your own original Yuzen souvenir in the workshop.
Cultural Treasures of Nagoya & Aichi
There are many more traditional arts, crafts and industries kept alive by the talented, highly skilled artisans across this region. Crafts that are applauded the world over for their high level of precision and excellence. The people of Nagoya and Aichi remain rightfully proud of their traditional crafts and manufacturing culture, just as they are of their modern-day cutting-edge manufacturing industries. Come meet the artisans, see for yourself the skills and dedication of these people, experience their world and work, and understand the traditional cultural arts and crafts, the treasures, of Nagoya and Aichi.